About Helen


Helen Rittersporn, PMP
Helen Rittersporn has been blogging daily since launching AnchoredScraps.com on February 26, 2015; and celebrated her Second Year Blogging Daily Anniversary milestone encouraging letter writing on February 26, 2017!
October 27, 2017, was Letter Writing AnchoredScraps 975th Daily Blog Post since launching her site was on October 02, 2017.
Helen continues to be on schedule for her upcoming Milestone 1000th daily blog post to be on November 21, 2017!
The AnchoredScraps.com purpose and focus encourages others to regularly carve out time to connect with others via "old" styles of correspondence letter writing, such as handwriting notes and sending cards to friends and family. Whether it is encouraging buying your first fountain pen, or dusting off your typewriter, its all fun and a daily journey!
Over two years ago when planning her blog, Helen realized that we all can benefit from anchoring our memories, capturing our stories and sharing them with those important to us. Through her website and blog, Helen is looking to connect with kindred storytellers who are likewise looking for insights on how to balance our 21st Century technological lifestyles with the joy of traditional communication methods.
Helen holds PMI's Project Management Professional (PMP) ® certification credential through the Project Management Institute (PMI).  She blogs daily at her site, AnchoredScraps.com, encouraging old-style corresponding letter writing.  Blog posts topics have included different postcards, stamps, fountain pens, typewriters, postmarks, stationery, scrapbooking, personal organization and other life interests and observations.
These are links to connect with her on Twitter,  and LinkedIn.   Also on Twitter @AnchoredScraps.
You can reach Helen through the Contact form and via email Helen [at] anchoredscraps.com.
This is the  Link to subscribe.
Comments are not enabled on AnchoredScraps.com.
---
WordCamp Wilmington 2017 Speaker

 

Here is a link to my blog post Thank you WordCamp Wilmington 2017 from September 24, 2017; and AnchoredScraps WordCamp Wilmington 2017 Postcards, from September 22, 2017.
This is a link to my Slides.
From the WordCamp Wilmington 2017 website:
If you have ever found yourself staring at a blank screen to come up with blog topics this session: "Top 9 Lessons from daily blogging for over 900 days & still counting" with Helen Rittersporn will be of help. It is a continuation from last year's WordCamp Wilmington 2016 where Helen presented "Lessons from daily blogging for over 600 days & still counting".

Join Helen as she shares Lessons Learned from blogging over 900 daily blog posts (& still counting!). Her blog encourages old-style correspondence letter writing. Items will include Time Management of writing and posting daily blog posts; benefits of blogging daily; and insights using WordPress to blog daily.

Helen's Milestone 1000th daily blog post will be on November 22, 2017, since launching AnchoredScraps on February 26, 2015! Whether you are new or a returning WordCamp Wilmington alumni this presentation will help inspire you to increase your blogging frequency and with confidence!"
WordCamp Wilmington 2016 Speaker
From December 16, 2016, daily blog post – "The WordCamp Wilmington 2016 was the first WordCamp event held in Wilmington, North Carolina.  It was my first WordCamp to attend and very exciting to be accepted as a Speaker!  The two-day event was held November 5th & 6th.   The Event Organizers were fantastic!
If you use WordPress, and/or have any interest in WordPress the WordCamps are a GREAT way to get acquainted with it.  It is a vibrant community and I'm already looking ahead to 2017 WordCamp offerings.  Also, they are very reasonably priced!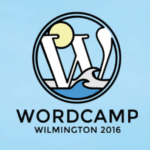 Here is the link to view all of the videos recorded at the WordCamp Wilmington 2016 Event.
There were several dear friends who were most helpful in preparing to be a Speaker and their support was a real blessing.
One of the really exciting things from having been a presenter was the opportunity to talk with the other speakers at the Kick-Off Speakers Reception the evening before the Event.   During the two-day event getting to talk with other bloggers, and making new friends was a worthwhile weekend endeavor.  And on a side-note, it is so much fun to have additional new email blog subscribers to welcome here as AnchoredScraps.com!
WordPress.TV




Helen Rittersporn: Lessons From Daily Blogging For Over 600 Days and Still Counting
Here is the link to watch the Video, and my Presentation Slides.  The presentation including Question & Answer is right under 40 minutes.

---
This excerpt is from her first blog post on this site on planned scope for AnchoredScraps.com on 02-26-2015.
The 4 W's – no, I don't mean taxes!      In determining the scope for my blog, I found advice offered recently at #blogchat to be very helpful.   Each Sunday evening on Twitter there is #blogchat hosted by @MackCollier.
His 4 W's he tweeted helped me crystalize my scope.
1 -Why am I blogging?  Anchor our memories – our stories – to make sure we are capturing them and sharing with those important to us.
2 -Who am I blogging for?   Kindred storytellers looking for insights of how to balance the juggle of new technology along with old-style corresponding via hand letter writing to keep connected with our family and friends.
3 -What content do they want?  Helpful tips on imprinting our stories with the people who matter to us, inspiration, and help that nudges us on towards this big picture.
4 -What actions do I want them to take?  Encourage carving out regularly 15 minutes to connect with others via 'old' styles of correspondence, such as handwritten notes, and sending cards to friends and family – to invest in their "Important but not Urgent activities" as described by Stephen Covey.
---

 This page last updated on November 02, 2017, HR
---
#letterwriting #letter writing #postcards #stamps #fountainpens #typewriter #postmarks #stationery #wordpress #wordcamp
Link to Anchored Scraps Old-Style Correspondence Address Book
---
P.S. You may also enjoy these recent daily blog posts – November 2017, and from October 27, 2017 Letter Writing AnchoredScraps 975th Daily Blog Post, by Helen Rittersporn.
Exciting 2000 New Baseball Records USPS Stamp 11-01-2017
Retro Steampunk Fountain Pen Postcards 11-02-2017
Trick-or-Treat October 2017 AnchoredScraps Daily Blog Recap 10-31-2017
September 2017 AnchoredScraps Daily Blog Recap  9-30-2017