Anchored Scraps Old-Style Correspondence Address Book
$16.96
Description
Launched on April 29, 2015, the Anchored Scraps Old-Style Correspondence Address Book was designed exclusively for the readers of AnchoredScraps.com.
Layflat design with spiral spine.
In the grouping photo below, I'm showing the Address Book along with Anchored Actions To Do pad, and the AnchoredScraps Correspondence Hat Box (currently out of stock).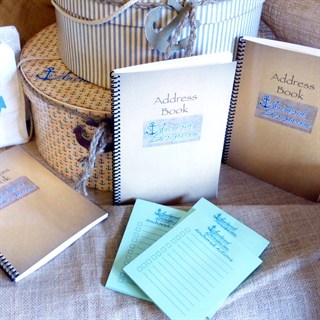 Helen Rittersporn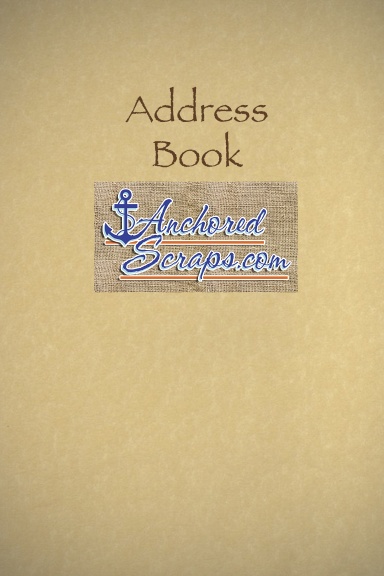 launched this website in 2015 to encourage others to regularly carve out time to connect with others via "old" styles of correspondence, such as handwriting notes and sending cards to friends and family.  She suggests people invest 15 minutes per week to enhance their emotional and spiritual sides of their lives. This address book is the perfect way to keep up with all those names and addresses.
They are priced at $16.96 each.