The day has finally arrived – December 18, 2015 and with it the release of the new Star Wars movie, "Star Wars Episode VII: The Force Awakens".  There are several friends I know who are taking their grown children to see the movie as they (we) were their age when the first movie came out.
Keeping today's blog post topic tied into the theme with letter writing it was fun to find Star Wars themed stationery and fountain pens available.
If  the idea had occurred to get Star Wars themed stationery for Christmas gifts – over half the sites I visited were OUT but there were still some items to be ordered.   There are a few stationery items I did come across and am considering ordering.
Among the fountain pens I found there is the Cross.com site has Star Wars pens at all price points – including this one  if you are feeling like money is no object then the Cross pen TOWNSEND STAR WARS COLLECTION has a pen you may love for only $575.00 "Townsend® Star Wars® Darth Vader Fountain Pen."
At their main link you can see their limited edition collection: with Introducing the Cross Townsend® Star Wars® Limited Edition Collection (as referenced above in previous paragraph), the New Cross Star Wars® Click Collection, New Cross Star Wars® Jotzone Journal Collection, and New Cross Star Wars® Click & Jotzone Gift Set Collection.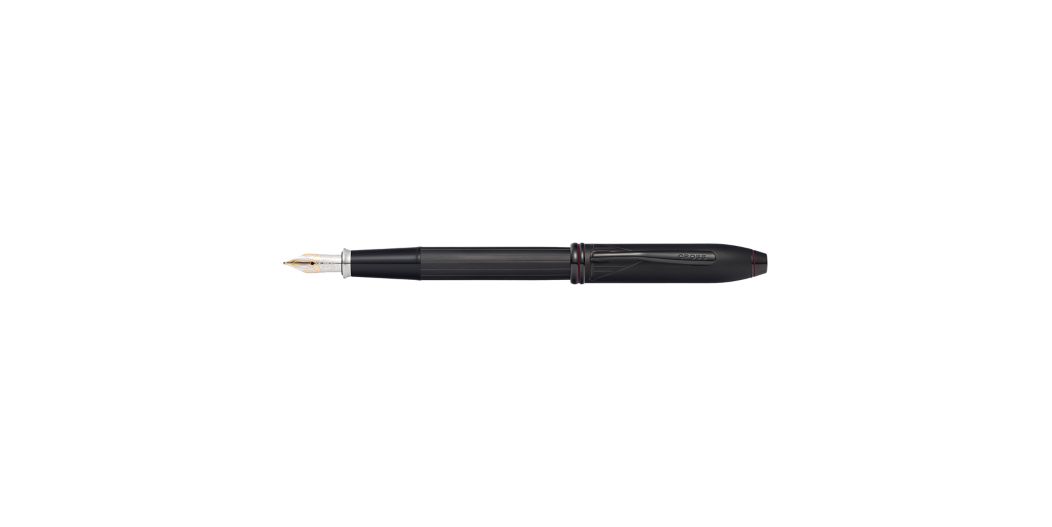 Previously, on May 4th my blog post was on "Our letters reflecting pop culture: May the Fourth be With You !".
And from October 21st  "Great Britain's stamps to commemorate Star Wars & upcoming film".  Those commemorative stamps I ordered did arrive a few weeks ago and they were the perfect gift to bring to the local stamp club December gathering with gift exchange drawings.
How fast time flies!  I still recall seeing that first movie while in College in 1977 and that opening scene and first few minutes of the movie – realizing the movie was opening in the middle chapter of the movie plot and it was absolutely amazing!  If your plans this weekend include seeing this newest release enjoy!

"And May The Force Be With You"!
Helen
---
Attribution & Thank you to the following who are referenced today —
Image upper left "NEW Star Wars Letterhead Stationery Paper 51 Sheets" from Star Wars on Amazon
Image above from Cross.com of the Cross pen TOWNSEND STAR WARS COLLECTION of the "Townsend® Star Wars® Darth Vader Fountain Pen @crosspens
Image above "Disney Star Wars Stationery Supply Kit" by Disney on Amazon