It is Saturday morning and with it Pearls Before Swine and Snuffy Smith Letter Writing Mailbox Comics! And don't forget this is Daylight Savings Weekend! We will be springing ahead an hour overnight with our clocks.
Today we have this SnuffySmith comic with the mailman delivery interception! And – Thank you to my local stamp club buddy Jimmy for the two Pearl Before Swine comics from last week he sent to me!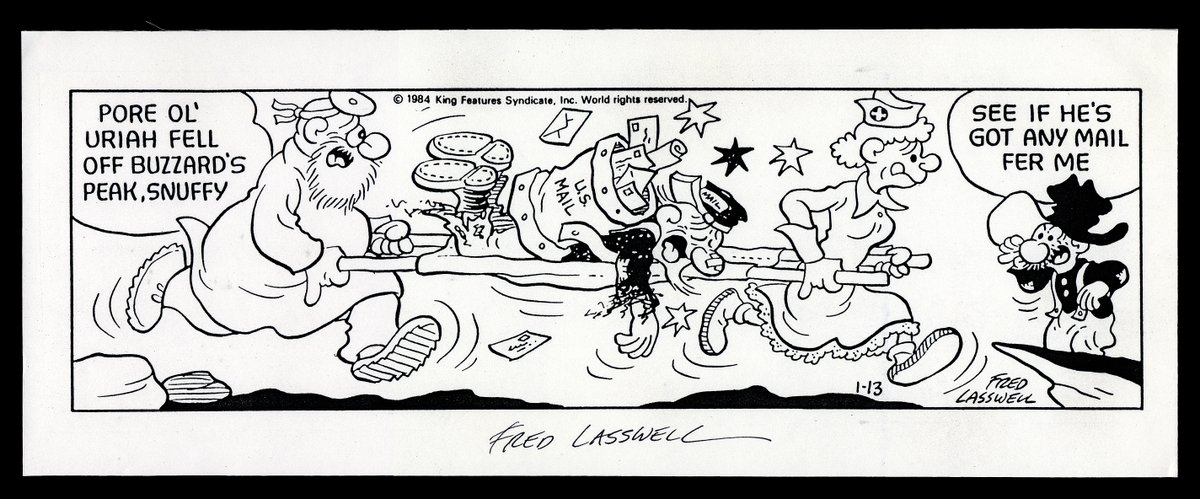 Wishing you a joyous Saturday ahead. See you tomorrow with my Sunday letter writing-themed blog post – hint, it is on a book I just finished reading in the past two weeks.
Anchors Aweigh,  
---
Letter Writing Mailbox Comics Attribution & Thank you to the following
Image upper left © Kapitosh | Dreamstime.com – Comic cartoon text happy saturday
My stamp club friend, Jimmy Jordan, at the Wilmington Philatelic Society (WPS)
Snuffy Smith cartoon link
Pearls Before Swine, StarNewsOnline.com, March 2, 3, 2017, Image