New USPS Love Flourishes Notecards Stationery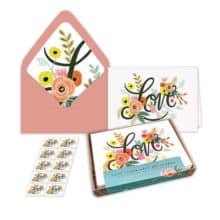 The beautiful USPS Love Flourishes Notecards is our blog topic today.
Recently on an airplane in talking with a fellow passenger the stamp this stationery is celebrating came up. The timing was perfect having my portable letter writing kit with me including a few of these stamps. In sharing an upcoming blog to be on the USPS Love Flourishes Notecards fast forward the conversation and it finds us welcoming our newest AnchoredScraps email blog subscriber!
New USPS Love Flourishes Notecards Stationery
They are in stock on line at the USPS website. The pricing is $17.95 for the set of 10 notecards which includes 10 of the Love Flourishes Forever stamp.  The stamp was included in my blog post back on January 18th: Love Flourishes and Meyer Lemons Stamps.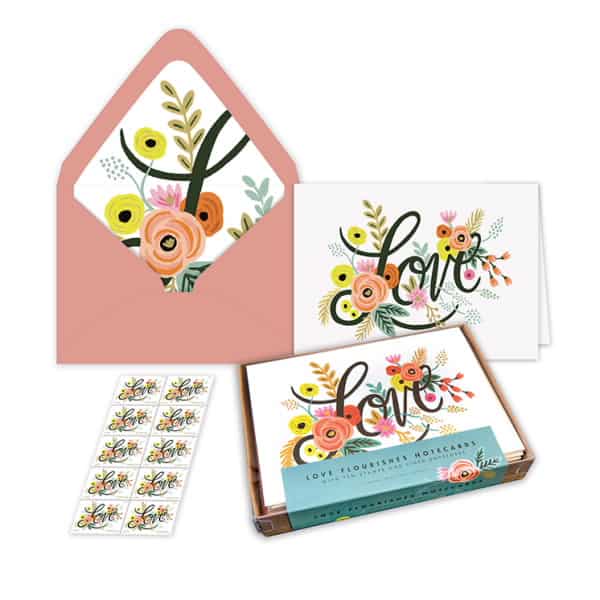 This set of stationery I'm going to be sure to order soon. Thank you for joining me today.  Here's to hopefully you are enjoying good weather while reading today's post!

Anchors Aweigh,  
Helen
P.S. There is still time to get the Easter cards off into the snail mail!
---
Attribution & Thank you to the following who are referenced today
USPS Love Flourishes Notecards Stationery, image, and link as listing above
AnchoredScraps daily blog post as listing above