Sharing Fierce Kindness Boxed Postcards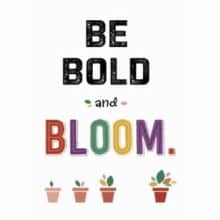 The newly arriving Sharing Fierce Kindness Boxed Postcards by Melanie Salvatore-August is our focus today. With writing a daily blog encouraging letter writing it is a delight to come across these joyful and motivating postcards. 
Over at her website, melaniesalvatoreaugust.com it shares she is:  "Mama, teacher, author and kindness activist, Mel has taught yoga since 2005."
Her hardback book, Fierce Kindness came out last year. 
Sharing Fierce Kindness Boxed Postcards
The publication date for the Sharing Fierce Kindness Boxed Postcards was less than two weeks ago on August 14, 2018.
"Send missives of love and encouragement! Twenty delightful postcards featuring four different tidbits of wisdom allow you to inspire those near and far.
Premium boxed stationery set comes with 20 postcards
Postcards measure 5 inches wide by 4 inches high.
Each postcard features an encouraging saying.
Postcards come in a clear box with a sticker closure."
Thank you for joining me today. I'm especially looking forward to receiving and sending these postcards with my letter writing! Join me tomorrow for my Saturday blog post.

 Anchors Aweigh,  
Helen 
P.S. Today is daily blog post #1,276.
---
Attribution & Thank you to the following who are referenced today
Sharing Fierce Kindness Boxed Postcards, image, excerpt
melaniesalvatoreaugust.com, excerpt
Fierce Kindness
Barnes & Noble
You may also enjoy AnchoredScraps Instant Happy Notes Postcard Book 1-22-2018