Even the most frugal among us will love reading the Current Spring Sale Free Shipping on All Orders this weekend is underway!  It is especially good timing with the Easter Bunny around the corner.
Here is the fine print: "Free shipping on all orders. No minimum. Use code CCFS05."
"Save up to 75% at our Spring Sale Event!"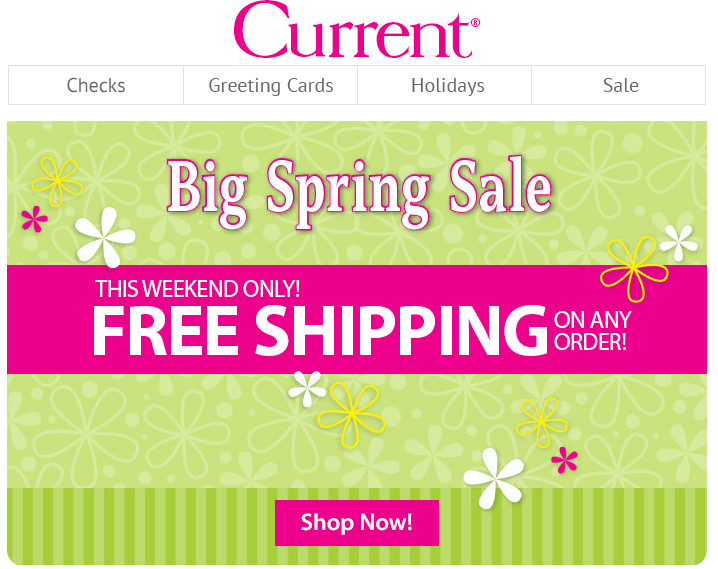 One of my favorite items from them is the CURRENT Year Round Address Labels (11-16-2018).
By the way, if you find an item gets "hung" when personalizing to put into your shopping cart, I changed web browsers and it then worked. For some reason Chrome did not work; however, the IE browser works fine.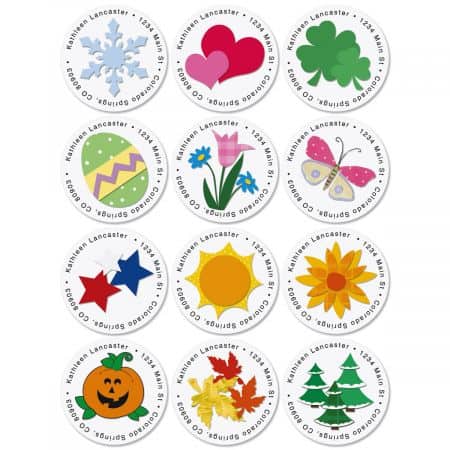 If you have been considering any seasonal stationery for your letter writing, now is a great time to stock up – and check out the Sale & BOGOs (Buy One Get One) Tab.  Enjoy!

Anchors Aweigh,  
Helen
---
Attribution & Thank you to the following I'm referencing today
Current, image, excerpt
AnchoredScraps