The Kickstarter Dry Wit Goods Snail Mail Subscription Box is entering its LAST DAY for backing the project; the timer for participating runs out at the end of the day.
I'm applauding the idea for the Dry Wit Goods Snail Mail Subscription Box Kickstarter. "We're bringing back the letter-writing experience in a fun, monthly box." Currently, $621 is the pledge amount of $950 goal, 10 backers, and less than 20 hours to go. Note about the funding – "This project will only be funded if it reaches its goal by Fri, September 20 2019 12:59 AM EDT." The campaign is running from September 02 to 19th.
Before beginning, I'm pausing to share that in the course of four-plus years of blogging daily here at AnchoredScraps encouraging old-style correspondence letter writing, it has included covering a few stationery subscription box services. In preparing a listing to include at the end of today's post, the only subscription box service I'm seeing still active from the ones I previously blogged about is the one from my 1-16-2018 blog post, which is Ginger Mail Stationery Subscription Service. She has some beautiful designs.
Dry Wit Goods Snail Mail Subscription Box Kickstarter
First of all, the Dry Wit Goods Snail Mail Subscription Box Kickstarter project creator is Jennifer Hadley-White of DryWitGoods.com, Fort Worth, Texas. The estimated delivery is November 2019, and shipping only to the United States.
Next, you want to check out all of the different levels and associated letter writing goodies for each of them! Pledge levels available include one without a reward. Amounts range from $5, up to $210, and each level includes a variable for adding more to the pledge amount.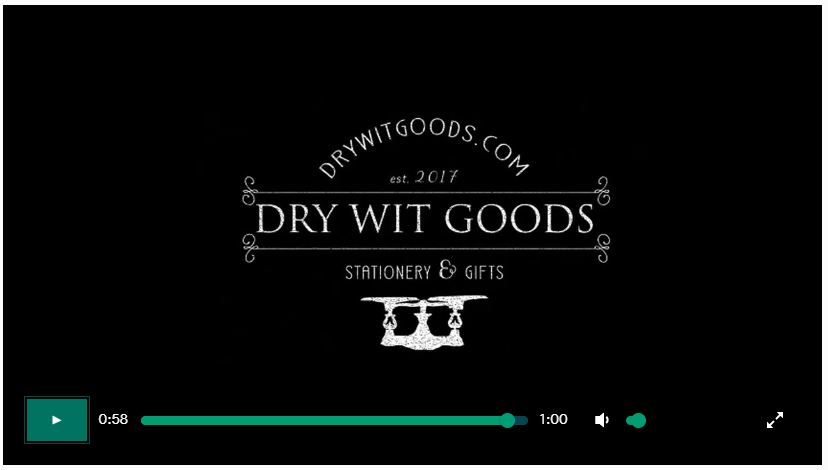 "… In addition to my cards, calendars, and prints, I am adding a monthly subscription box for snail mail lovers. 

… But there's nothing like going to the mailbox, pulling out a pretty envelope, and tearing it open to find a gem of a letter from someone you adore! A letter, written well, is something that someone will hang onto and read a year later. It's also a form of communication you don't need electronics for — and we all need a break from those at times…

The boxes are especially for the people who don't make time to write, don't know where to start, and maybe feel a little intimidated by crafts…
It is rare for me to include a disclaimer in my posts; however, I feel it incumbent to share I have no special knowledge about this proposed project.  I'm happy to have come across it and to share about it in today's blog post. I am planning on making a pledge today just figuring out which level.
In the meantime, here's to cheering for letter writing! See you tomorrow with my Friday blog post!

Anchors Aweigh,  
Helen
P.S. Today is daily blog post #1667, the trek continues to #1700!
---
Attribution & Thank you to the following I'm referencing today
Kickstarter
Dry Wit Goods
AnchoredScraps