Birds by Charley Harper – A Book of Postcards is our blog focus as we head into the weekend. In addition, I'm noticing in the description the caveat it may take extra postage.  With a tie into our blog posts this week, see if you don't think looking at the cover image if there isn't perhaps the new Pantone® Classic Blue Color of the Year for 2020 in it!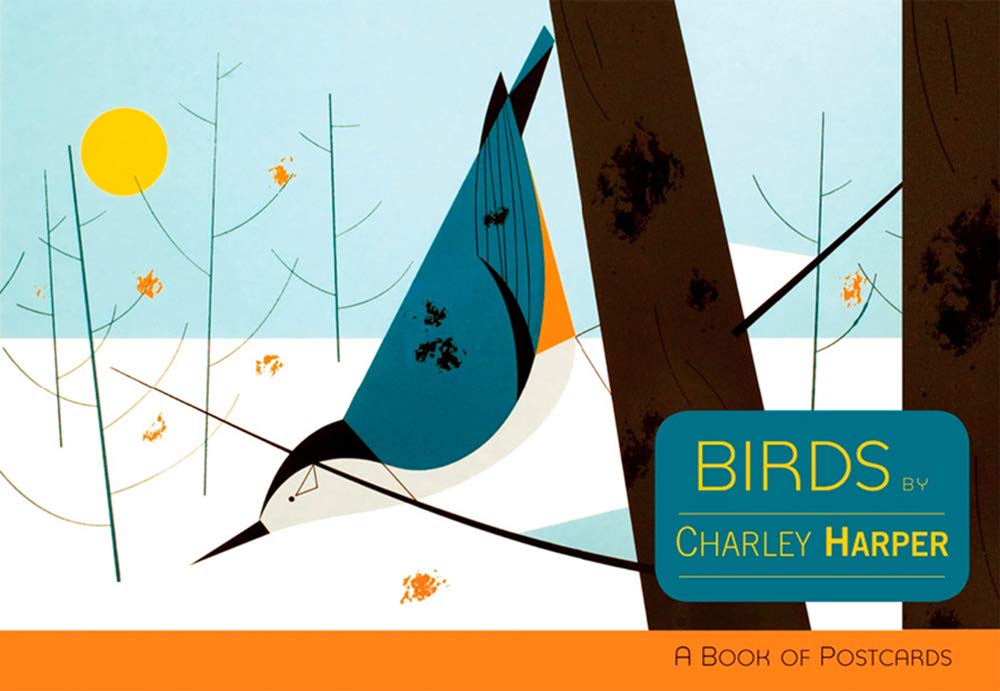 There is a synopsis about Wildlife artist Charley Harper (1922-2007) over at AbeBooks.com. I'm seeing the 2010 Birds by Charley Harper Postcards Book available in new condition for under $9.
I'm including below this brief excerpt.
"Wildlife artist Charley Harper (American, 1922 2007) came by his love of nature as a child growing up in rural West Virginia.  … 
Describing his method of depicting wildlife, which winnowed out all but the most important details, Harper once said, When I look at a wildlife or nature subject, I don t see the feathers in the wings; I just count the wings. …"
As far as the format for this postcard book it includes "Pomegranate s books of postcards contain up to thirty top-quality reproductions bound together in a handy, artful collection. … Postcards are oversized and may require additional postage."
Wishing all of us a great weekend. See you tomorrow for my Saturday blog post.
Anchors Aweigh,  
Helen
---
Attribution & Thank you to the following who I am referencing today
A Book of Postcards – Birds by Charley Harper ISBN 10: 0764953729 / ISBN 13: 9780764953729
You may also enjoy AnchoredScraps Sibley Backyard Birding Postcards 7-24-2016; Pantone® Color of the Year Classic Blue Minimalist Weekly Kit 1-09-2020