We are looking at the Presidents FDC Postcard Collection. 
In looking around I am seeing several by the Postal Commemorative Society.  
This set is from 1986.  It has 34 in the set of First Day Cover Postcard Collection – Presidents Of The United States.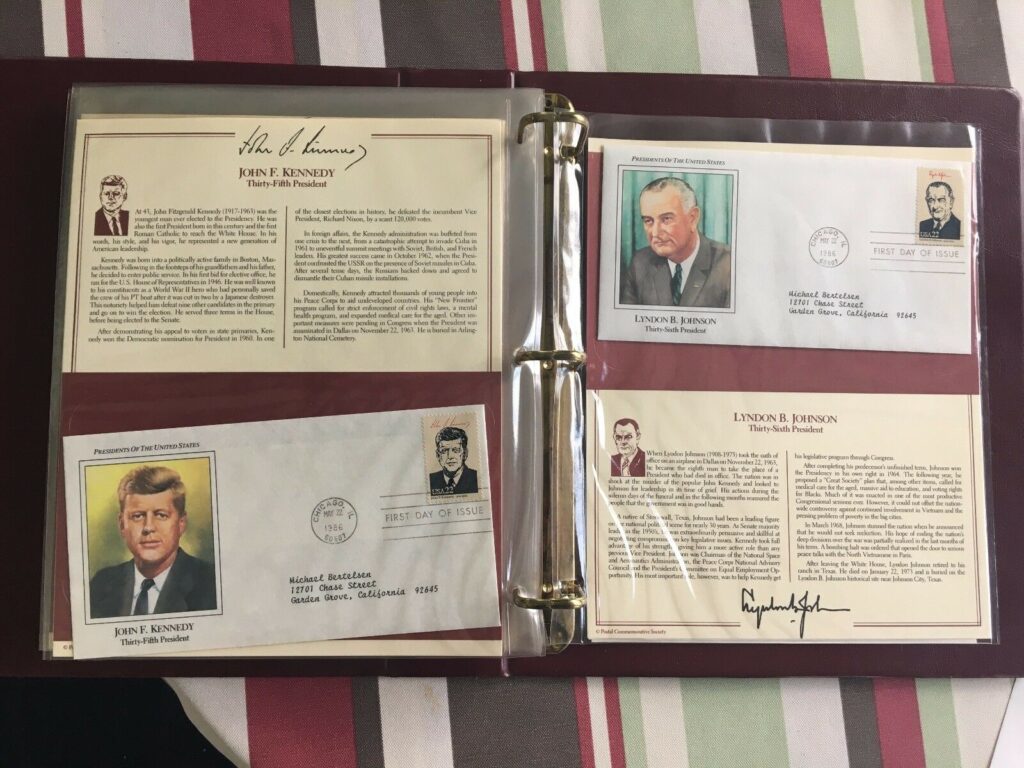 "34 First day of issue postcards with full colored portrait and stamp for the 1986 versions of the postcards. The postcards range from the first president (George Washington) to the Thirty Sixth president ( Lyndon B. Johnson). 1 postcard of the 1986 White House stamp. Each postcard has a corresponding info card with the information of the President/White House."
Over at eBay I'm seeing the listing for $24.99 and its shipping costs.
Furthermore, this is the kind of item I may find when attending the auction at my local stamp club meeting. Speaking of which, it is perfect timing as we have our February meeting tomorrow!
Before closing, tomorrow the Post Office is open again and with it, I'm sending out several letters from over the weekend and today. Here's to a GREAT week ahead.  Join me tomorrow for my Tuesday blog post. See you then!
Anchors Aweigh,  
Helen 
---
Attribution & Thank you to the following who I am referencing today