In praise of Saturday Scoops & pen pals is a perfect whimsical title.  A warm welcome to our newest AnchoredScraps email blog subscribers!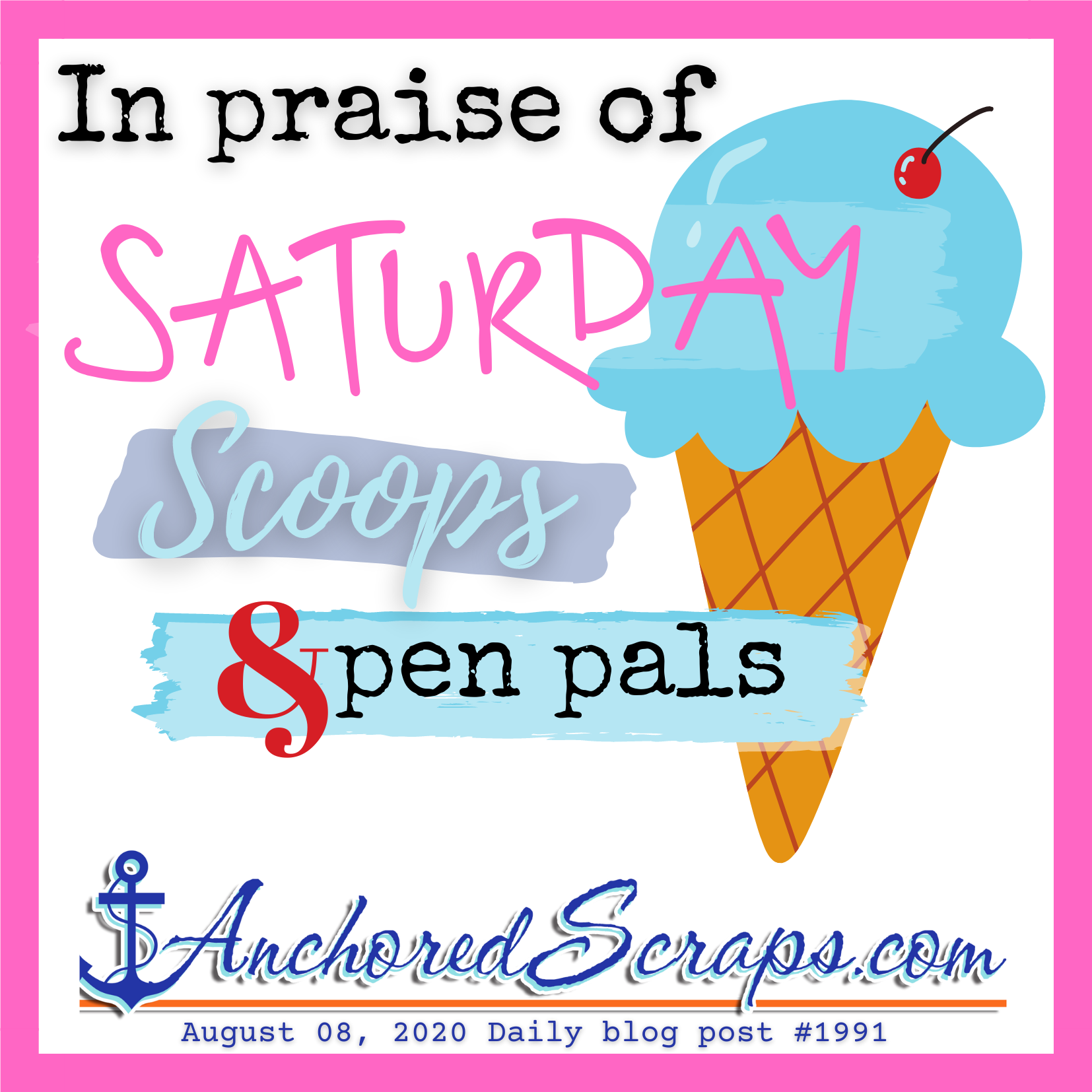 In Praise of Saturday scoops & snail mail!
With contemplating the splurge of ice cream I'm thinking it is a great letter writing topic for sharing its joys in a letter I'm writing to a pen pal today! 
Of course, should I find rocky road ice cream, or butter pecan it might help with having some finger print marks on my envelope when addressing it!   (Smiling…)  
My new Bugs Bunny stamps I ordered from the USPS online arrived today and I'm going to begin using them with my letters I write this weekend. Do you have a favorite ice cream and if so have you shared with your pen pal?  I'm still saving up the calories for a banana split!
Snail Mail Sign Up Reminder
Thank you for signing up for the Snail Mail Sign Up from yesterday. As a reminder, I'm encouraging having that done by Sunday given a timeline I'm working with in preparation with upcoming #2000 Milestone daily blog post. 
All you have to do is click on this link to provide your information!  Even if you know I know you know you are a email blog subscriber, please go ahead and click the link to officially sign up with your snail mail address as I'm planning a "genuine souvenir" I'll be sending!
Before closing, the rock cover for the well is still missing in our back yard. Looking at expanding the search for it – especially after finding out what the replacement cost for it is running these days, I'm sure it was the same price before Hurricane Isaias; however, it has been years since originally purchasing it.
See you tomorrow for my Sunday blog post as we continue the trek to #2000!
 Anchors Aweigh,  
Helen