Spring Monday Mailbag welcomes us here at Anchored Scraps that includes some ideas for items to include in your Easter cards, and this reminder.
There is still time to order First-Day-of-Issue Postmarks for the new Botanical Art Forever Stamps that came out in January.
Have you gotten any of these stamps yet ?   They are based on vintage illustrations taken from 19th- and early 20th-century plant and seed catalogs.  The deadline is to have your request postmarked by March 29, 2016.  Full details here.
Spring Monday Mailbag
Easter is this Sunday!  If you are wanting to add a little extra something in your Easter cards as you dash to the post office today or put in your outgoing mail some ideas that come to mind – you can include an individually wrapped tea bag, seeds packet, and/or add an index card with a favorite quote and be sure to sign and date it.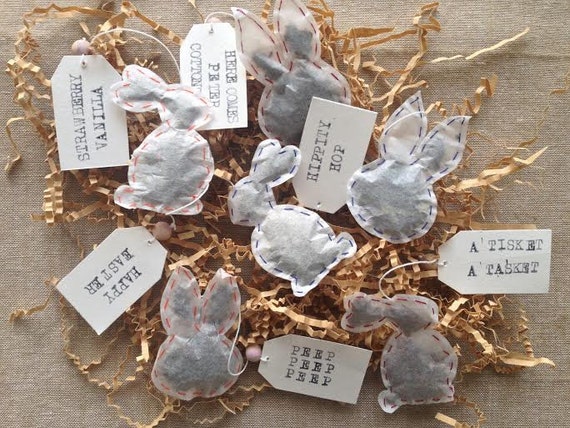 Over at the Craftsy web site they have an article from 2014 on 10 Sweet Handmade Greeting Card Ideas for Easter.  I especially like their "Easter Lacing Cards" shown where they embellish with some yarn and include a free pdf pattern to download along with the instructions.
And at Etsy there is a very creative Custom Bunny Tea Bags you can order.
And there is an article with the how-to for mailing plastic Easter eggs in the mail – and using them as the container with the actual postage on them!
Have fun trying out something new this year with what you tuck into your Easter cards.    Here's to a great week ahead!

Anchors Aweigh,  
Helen
---
Attribution & Thank you to the following who are referenced today —
Image above of USPS  Botanical Art Forever Stamps shown on the United States Postal Service National Release:  "Beautiful Flowers Decorate Forever Stamps" – Stamps Feature Vintage Nursery Catalog Illustrations January 28, 2016
10 Sweet Handmade Greeting Card Ideas for Easter on Craftsy.com April 15, 2014 posted by Victoria Hudgins
Image above From Etsy – Custom Made to Order Bunny Tea Bags  by "HelloDarlingGiftCo"
Look What's Going In The Mail April 20, 2011 by Erin Making Memories with your kids