First, let me start by sharing I'm enjoying opening my first Missive Maven original mail-themed stationery order!
The vintage design of the round sticker "To Get A Letter … Write a letter" inspires me thinking of who to send them to in the coming days.  I'm planning to affix one each on the back of eight different letters I will be sending.  Upon opening them they feel like a small letter writing treasure that the recipient will be happy receiving!
While my order was for the stickers, Ilona, was very generous adding two postcards and a rectangle sticker version of the same message with the round one shown here.   The packaging of these eight round stickers arriving in a nice wrapper with a Red rose sticker design adds a wonderful finishing touch.  Thank you!
The weight of two postcards each have a nice thickness and the coating on the design side is very professionally done.   I'm definitely placing a second order here shortly.
The Missive Maven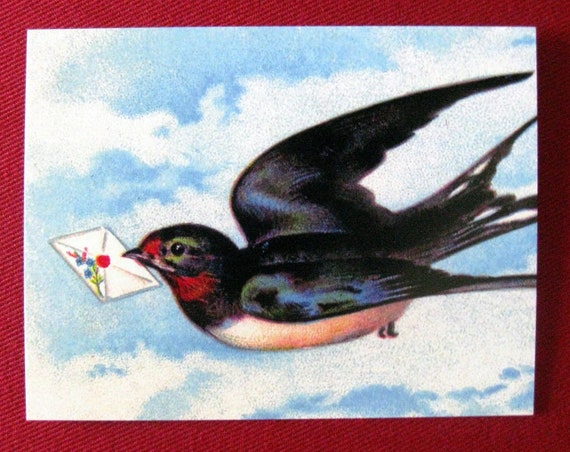 There is the MissiveMaven Etsy shop, and also The Missive Maven blog.  I found the stickers by searching Etsy for mail-themed and letter-writing supplies wanting to embellish my envelopes!
MissiveMaven Etsy is described as "** a shop of vintage stationery, original mail-themed postcards, cards, and stickers, plus other letter-writing materials ** Mostly I'm a letter-writing blogger (www.missivemaven.com), but I have a weakness for vintage stationery, and I hope some of my finds delight you."
Additionally, The Missive Maven website is "A letter-writing blog extolling the virtues of snail mail: old-fashioned postal paper mail and all of its varied accessories."  
The postal adventures blog posts are showing since 2008.
In conclusion, the Inspiration quote by Lord Byron is in one of my earliest daily blog posts back on March 15, 2015.  It is a great quote: "Letter writing is the only device for combining solitude with good company." -Lord Byron
Join me tomorrow as we wrap-up the week, and the month with my September Daily Blog Recap.  Today is daily blog post #582 consecutive days since launching AnchoredScraps.com!
Here's to wishing us  fun in our letter writing using mail-themed stationery!
Anchors Aweigh,   
Helen 
---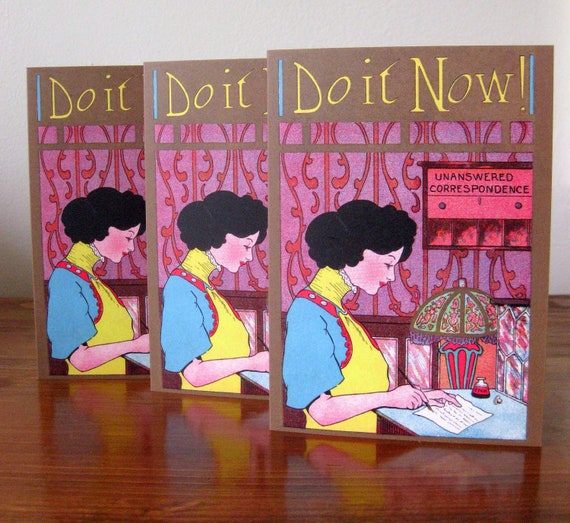 Missive Maven original mail-themed stationery Attribution & Thank you to the following I'm referencing today
Excerpt The Missive Maven blog.  @MissiveMaven
Images above and excerpt – MissiveMaven Etsy shop.
AnchoredScraps.com blog post: Write Now – March 15, 2015, written by Helen Rittersporn