Ordering Easter Bunny Letters 2017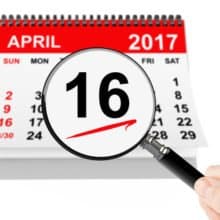 On this Wednesday morning, there is still time for Ordering Easter Bunny Letters this year for 2017!
It is Day 5 of National Letter Writing Month and with it today is a calendar reminder that if you have thought of getting one of these letters ordered now is the time to make it happen.
In looking at what I blogged about it last year,  Ordering Easter Bunny Personalized Letters, I'm happy to see that both sites, Miles Kimball, and KidsBelieveLetters.com are still offering the service.  KidsBelieveLetters offers two sizes of letters: Giant Letters are $ 8.00, and Standard Letters are $ 6.00.
Last year a dear friend surprised me and had one of the Miles Kimball Easter Bunny Personalized Letters sent to me! The pewter Easter egg ornament that came with it I still have and is a great reminder of my friends' thoughtful Easter letter gift!
One of the comments at Miles Kimball mentioned for timeframe that "Even though I ordered late, the letters were received in a weeks time."  
I'm off to get my letter to the mailbox for outgoing mail this morning with Cooper, for writing a letter each day in April as part of National Letter Writing Month.
Wishing you a great non-procrastinating day ahead! 

Anchors Aweigh,  
Helen  
---
Ordering Easter Bunny Letters 2017 Attribution & Thank you to the following who are referenced today
Image above © Doomu | Dreamstime.com – Orthodox Easter Concept. 16 April 2017 Calendar With Magnifier Photo
Miles Kimball Personalized Easter Letter, customer comment
KidsBelieveLetters.com
AnchoredScraps.com daily blog post: Ordering Easter Bunny Personalized Letters, March 10, 2016, by Helen Rittersporn.