USPS Stamp Rate Increase Begins January 21, 2018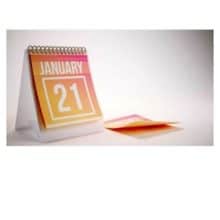 Beginning on January 21, 2018, the approved USPS Stamp Rate Increase means an added penny; we will need to add a penny to our letter writing thoughts when putting pen to paper.
If you have been looking for an excuse to stock up on some of the Forever stamps we now have a penny motivation!
USPS Stamp Rate Increase Begins January 21, 2018
ICYMI – In Case You Missed It (and I did).  It was just two weeks ago the Postal Regulatory Commission (PRC) was approving it. The November 9th article shares about approving the proposed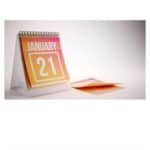 USPS Rate Increase.
"Washington, DC – Today the Postal Regulatory Commission approved the Postal Service's planned price adjustments for First-Class Mail, USPS Marketing Mail, Periodicals, Package Services, and Special Services products. …

The new prices, scheduled to take effect January 21, 2018, include a one-cent price increase for the Forever stamp from 49 cents to 50 cents. Postcards and metered letters will also increase by one cent from 34 cents to 35 cents and from 46 cents to 47 cents respectively." …
Over at Stamps.com from October 26, they talk about the proposed new postage rates.  And over at the USPS National News Press Release, they write about filing the notice with the PRC for Penny Increase for the Forever Stamp.
Wishing you shopping success on this Friday of Thanksgiving weekend; whether online, and/or in person or opting out of the shopping rush!

Anchors Aweigh,  
Helen
---
Attribution & Thank you to the following I'm referencing today for my daily blog post encouraging letter writing –
Postal Regulatory Commission – 11/9/2017, PRC ISSUES ORDER APPROVING RATE INCREASES FOR MARKET DOMINANT PRODUCTS
USPS National News – U.S. Postal Service Announces New Prices for 2018, Penny Increase for the Forever Stamp, October 06, 2017
USPS Announces 2018 Postage Rate Increase October 26th, 2017 by Eric Nash
Dreamstime 3D Rendering Trendy Colors Calendar on White Background – January 21 ID 86318536 © gazanfer gungor | Dreamstime
AnchoredScraps Postage Rate Increase 1-19-2016