Christmas Eve 2017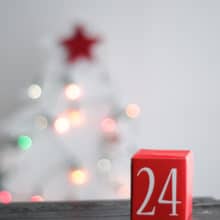 On the Christmas Eve 2017 our post includes sharing a lookback at the last two Christmas Eve's here at AnchoredScraps. And at the end of my post is a beautiful rendition of O Holy Night by John Berry.
If you are new to my blog here are the links to my Christmas Eve blog posts from 2015 Christmas Eve Story at the Rainbow bridge and 2016 "Silent Night" (Composed by Franz Xaver Gruber).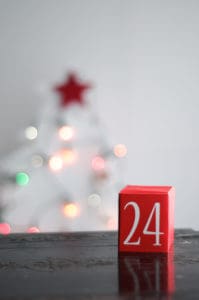 Perhaps you are feeling like you are almost at the finish line of having everything done for tomorrow. Hang in there! Should you find yourself later with a few minutes to spare you can always write a letter to yourself to open next year in July. This can be things you want to have more time to create a unique gift or to order ahead.
Christmas Eve 2017 began with a whirlwind wrapping of presents and last call on final tweaking of gifts for giving later in the day. My calorie count for the day has been on the sideline awaiting its return on Tuesday!
The first time I heard John Berry sing O Holy Night was while listening on Sirius XM and I wrote his name down and ordered his CD so that the next Christmas season I would have to listen on demand.
Wishing you a joyous evening of special celebrations on this special night!

Anchors Aweigh,
Helen
P.S. Today has been the Fourth Sunday of Advent; it is our final week for Advent Letter Writing Goals 2017 from my post three weeks ago.
---
Christmas Eve 2017 Attribution & Thank you to the following who are referenced today
Image Christmas Eve Gift Box on blurred Christmas Tree background ID 58332681 Stickasa | Dreamstime
O Holy Night John Berry YouTube Provided to YouTube by Universal Music Group
Christmas Eve Story at the Rainbow bridge 12-24-2016; "Silent Night" (Composed by Franz Xaver Gruber) 12-24-2015; The Bishop's Wife Typewriter Scene 12-21-2016; Advent Letter Writing Goals 2017 12-03-2017