Today has been the first Sunday of Advent 2017 and I am sharing my Advent Letter Writing Goals 2017. I'm going to also be recalling two previous Advent related blog posts here later in today's blog.
Advent Letter Writing Goals 2017
My Advent Letter Writing Goals are to write four letters during Advent reflecting on it. If this is something you may be wanting to try also here are my thoughts on approaching it.
First of all, it is fine to include each week one of these letters in with a Christmas card. And next, this part is really important – then MAIL IT!  Gold Star(s) for writing on the day itself; however, it is fine to write it anytime during the week.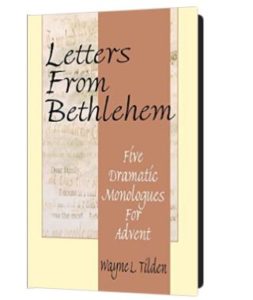 These are the ADVENT CALENDAR DATES FOR 2017
December 3 – First Sunday of Advent
December 10 – Second Sunday of Advent
December 17 – Third Sunday of Advent
December 24 – Fourth Sunday of Advent
Recalling Other Advent Posts Here at AnchoredScraps
Last year in my blog post on Advent Letters From Bethlehem it was sharing my finding this small 5 x 7 book, actually, it's more of a booklet.  Fast forward and here we are a year later!  This book came out in 1997 – Letters From Bethlehem by Wayne Tilden and is a treasure. It is not too late to order the book now and still enjoy it this year.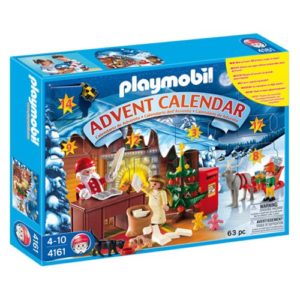 This past summer during my Christmas In July Letter Writing themed blog posts we were looking at the Playmobil Advent Calendar Christmas Post Office Set.
As we wrap up today's post, if you were able to kick off today with having your Advent Wreath then great! My best of plans did not make it today, opting instead to decorate the front porch. We are now able to enjoy the decorations for the next four weeks! I'll get out the Advent wreath and candles after posting today's blog and set it up.
Wishing you a reflective and wondrous Advent and writing a few letters sharing about it.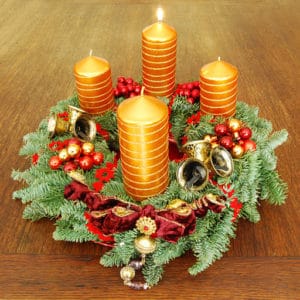 Anchors Aweigh,  
Helen
---
Attribution & Thank you to the following I'm referencing today for my daily blog post encouraging letter writing –
Thought Co. Advent Calendar Dates, excerpt
WikiMedia Commons Advent wreath, First Advent Sunday, Micha L. Rieser [Attribution], via Wikimedia Commons
AnchoredScraps blog posts: Advent Letters From Bethlehem 11-27-2016; Playmobil Advent Calendar Christmas Post Office Set 7-15-2017