GARDEN-GRAMS® cards greetings that grow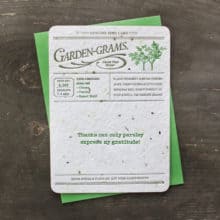 Today is perfect timing to look at the GARDEN-GRAMS® cards greetings that grow. Recently I'm finding myself looking at packets of seeds for including within my letters.
If the idea sounds familiar, previously we have looked at the Unique Seeded Plant it cards that Grow back on September 18, 2016.
One of the things I like about their unique stationery greeting cards is their blog. It shows step by step how to plant them!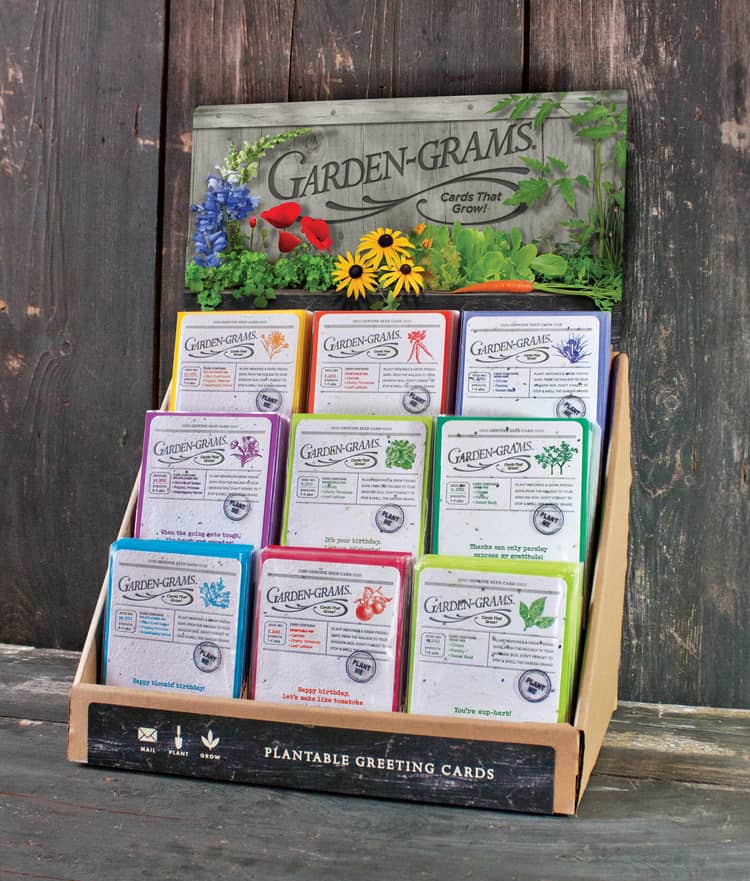 They began in 2009 in Milwaukee's Historic Third Ward.
GARDEN-GRAMS® cards greetings that grow
"Our passion comes from our team's strong desire to create; with a goal of deeply connecting to people and businesses that have a positive effect on the earth, the environment and other people's lives." The idea for Garden Grams was born out of these ideals and developing the seed embedded greeting cards has been a labor of love ever since."
While I'm not finding any retail stores in North Carolina carrying them their online store is available, and I'm even finding them online at Amazon. It is such fun to be finding these unique greeting cards – they are growing on me!


 Anchors Aweigh,  
Helen 
---
Attribution & Thank you to the following who are referenced today
GARDEN-GRAMS® cards greetings that grow, excerpt, images, links as shown above.
You might also enjoy AnchoredScraps daily blog posts: Two Gardeners Friendship in Letters 4-14-2016, and post referencing above.