On this Friday morning it is a delight to showcase the beautiful Letters & Journals blog by Jackie Flaherty. Her letter writing blog is quickly approaching its 9th Year Anniversary in April! Be sure to see my call for action for letter writing enthusiasts reading today's post in the conclusion.
Before we get started, just a reminder this Sunday, March 11th, is Daylight savings time.
Showcasing Letters & Journals Blog
First, I'm showing two of her posts as examples of her wonderful blog.
If you take a look at the post: Types of Mail to Send for InCoWriMo from February 1 it includes a manual typewriter in the layout! The post has wonderful prompts for letter writing inspiration which are applicable today all year round.
Furthermore, in the blog post A Visit to the Paper Patisserie in the Cathedral Hill area of St Paul, Minnesota, you will find yourself wanting to make travel plans to visit in person!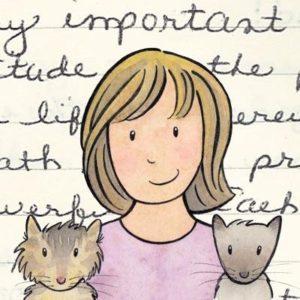 Next, we are doing some navigating on the Letters & Journals site.
On the lower right side is the Blog Archive section.  It is listing all posts each year since 2009 to 2018 and is approaching her upcoming 9th Year Anniversary! I'm seeing the first post April 4, 2009.
Still on the right, above the Blog Archive section, is My Blog List which includes AnchoredScraps! The section is  showing a feed of recent posts by those in the listing. It is an honor to be included with her list of letter writing blogs!
As we begin to wrap up for today, I'm recalling back in 2016 when we had an opportunity to send cards and letters to help celebrate a 100th birthday!
Today's blog is similar in that I'm making this call for sending Jackie a note of Congratulations on the upcoming 9th Year Anniversary for Letters & Journals Blog; this is a wonderful Milestone! At this link is an image with her letter writing address.  There are almost four weeks until the big day so we do have time!
In conclusion, my sincere thank you to Jackie Flaherty for sharing her love of letter writing with her Letters & Journals Blog!

 Anchors Aweigh,  
Helen 
---
Attribution & Thank you to the following who are referenced today
Letters & Journals Blog, image along with links above, @LandJmagazine
AnchoredScraps Participate in 100 cards for 100th birthday & LWA 10-13-2016