USPS The Art of Magic Forever Stamp 2018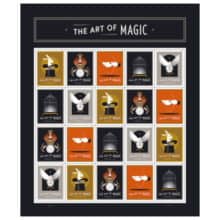 Today, August 7th, is the release of USPS The Art of Magic Forever Stamp 2018.
Image of 5 designs pane of 20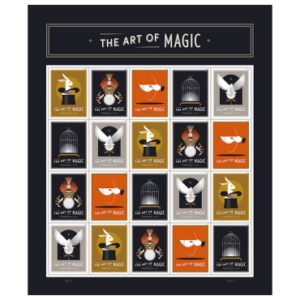 "The Postal Service™ celebrates the art of magic with digital illustrations of five classic tricks magicians use to amaze and delight audiences:
A rabbit in a hat (production),
A fortune teller using a crystal ball (prediction),
A woman floating in the air (levitation),
An empty bird cage (vanishing), and
A bird emerging from …"
Information on ordering First-Day-of-Issue Postmark and First-Day Covers can be found here at the July 5th Stamp Announcement 18-22: The Art of Magic Stamps
Thank you for joining me today. When I consider the changes in technology, it is "magical" to me that I can post my blog today from the airport using my smartphone. My flight delay means I am able to post earlier.
Now to write letters and postcard!
Anchors Aweigh,
Helen
Image, excerpt USPS