2018 Commonwealth Pen Show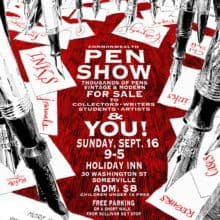 Over at the 2018 Commonwealth Pen Show website I'm seeing their one-day fountain pen show was held north of Boston today. It was just last month we were looking at the Upcoming Fountain Pen Shows 2018 on 8-12-2018.
2018 Commonwealth Pen Show
I'm enjoying looking at their list of Exhibitors.
"The Fifth Annual Commonwealth Pen Show, a great event bringing classic pen show hospitality and fun to eastern to Massachusetts, … Sunday, September 16, 2018."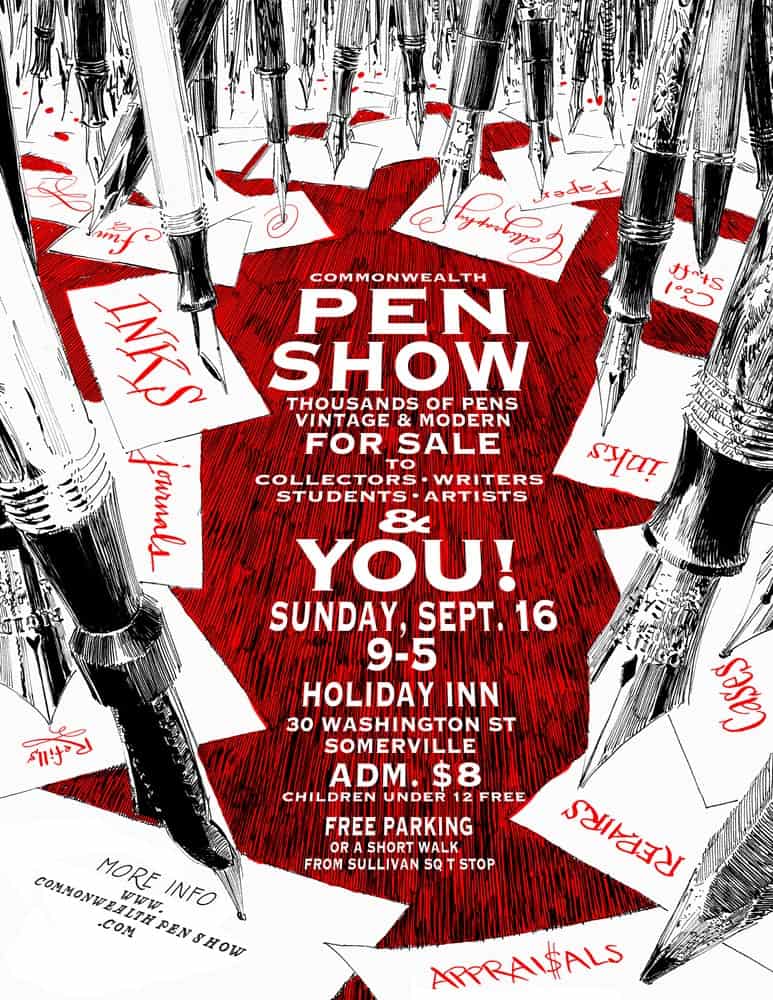 In addition, the US Pen Show Schedule lists four more fountain pen shows in 2018:
Dallas Pen Show Sept 28-29, 2018
Colorado Pen Show October 5 – 7, 2018
Ohio Pen Show November 1-4, 2018
Michigan Pen Show November 17-18, 2017
Today's daily blog post is #1,299!
Join me tomorrow as we look ahead to the next 200 daily blog posts. In the meantime, here's to staying safe from the weather.

 Anchors Aweigh,
Helen 
---
Attribution & Thank you to the following who are referenced today
2018 Commonwealth Pen Show, image, excerpt. #CommonwealthPenShow #penshow #pens
Indy Pen Dance website
AnchoredScraps blog post listing above