Four Seasons Variety Pack Postcards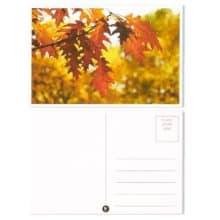 Today we are looking at these Four Seasons Variety Pack Postcards by Best Paper Greetings; earlier this month it included looking at All Occasions 4 Seasons Greetings Cards by The Best Card Company.
"POST CARD BOX SET: Includes 40 pieces of all-occasion postcards with breathtaking scenic images of the four different seasons on the front and pre-printed with horizontal address lines and stamp boxes on the back."
"BLANK: Contains 40 blank postcards to include your custom messages for business and personal use.

… 

Each card measures 4 x 6 inches."
The pricing for the set is affordable at the ten dollar pricing.
I'm seeing a pattern here where I'm wanting to have an assortment of postcards already in my stationery stash.  Just think of the Pony Express variety of options here for sending!

Anchors Aweigh,  
Helen
---
Four Seasons Variety Pack Postcards Attribution & Thank you to the following I'm referencing today for my daily blog post encouraging letter writing–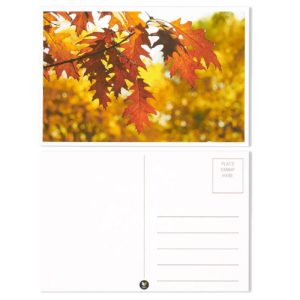 40 Pack Postcards – Four Seasons Postcards Print Variety Pack – Fall, Autumn, Winter, Summer, Spring Theme Self Mailer Postcards with Mailing Side – 20 Picture Designs Postage Saver – 4 x 6 Inches by Best Paper Greetings, affiliate link; excerpt, image
You may also enjoy AnchoredScraps All Occasions 4 Seasons Greetings Cards  9-08-2018