All Occasions 4 Seasons Greetings Cards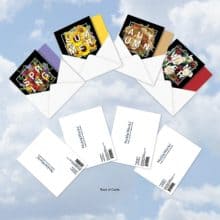 With paying attention to the weather forecast my search for an everyday stationery card to have on hand finds me looking at these All Occasions 4 Seasons Greetings Cards; they are by The Best Card Company.
Today begins our ten-day countdown to AnchoredScraps daily blog post #1,300 Milestone with this being #1,291.  It will be on September 17, 2018 – which is a Monday.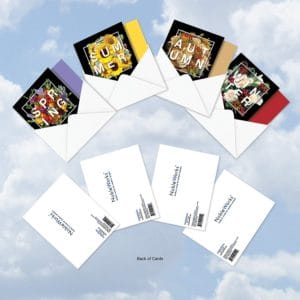 All Occasions 4 Seasons Greetings Cards
First, there are 12 assorted cards and envelopes in the box set. Secondly, the pricing is at $18.99. And third, there are three each of four designs.
When first reading about their square shape I was thinking of having to use additional postage; however, their description assures us no extra postage is necessary.
"… Square-Tops is our original proprietary name and refers to the unique NEW innovative layout with a distinctive size. These cool cards are 4 ¾" x 6 5/8″ overall …, and fit perfectly into the included 5″ x 7″ conventional rectangular mailing envelope so no extra postage is required!
Square-Tops have a fresh look, often featuring design motifs on the card's right panel which is an extended view of what is usually the card's interior page…
Our eco-friendly, modern and efficient print-on-demand technology …"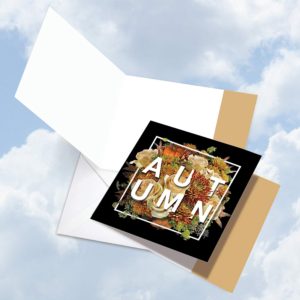 In conclusion, as we wrap up today's post, will Tropical Storm Florence become Hurricane Florence – a Category 4 by the time they are projecting it arriving here in North Carolina next Wednesday or Thursday? Stay tuned!

 Anchors Aweigh,
Helen 
P.S. It was just earlier this week I was blogging about the importance of backups!
---
Attribution & Thank you to the following who are referenced today
Best Card Company: All Occasions 'Square-Top' Greeting Cards Featuring Crisp and Clean Images of the Four Seasons
You may also enjoy AnchoredScraps Best Card Company Thank You Notes 7-08-2016