American Crafts We R Memory Keepers Laser Square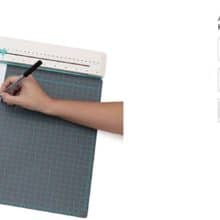 We are looking at the American Crafts We R Memory Keepers Laser Square & Mat by American Crafts; this is with an eye towards last minute gift ideas for the letter writer in our lives (or ourself!)
My thanks to the person emailing me yesterday asking for any suggestions given the SlideWriter no longer appears available.
American Crafts We R Memory Keepers Laser Square
In reading through some of the reviews it appears either people are loving it or hating it, and the disclaimer that batteries are not included!  The pricing seems to be right around sixty dollars online. At Michael's I'm seeing pricing around eighty dollars before any coupons you may have, with my local store showing it available in stock. If selecting online (at least with what I'm seeing at Amazon (affiliate link) and third party) appears would be something to show an image and 'arriving soon' as Christmas delivery does not look promising at this point; however, you may find one in person at a store!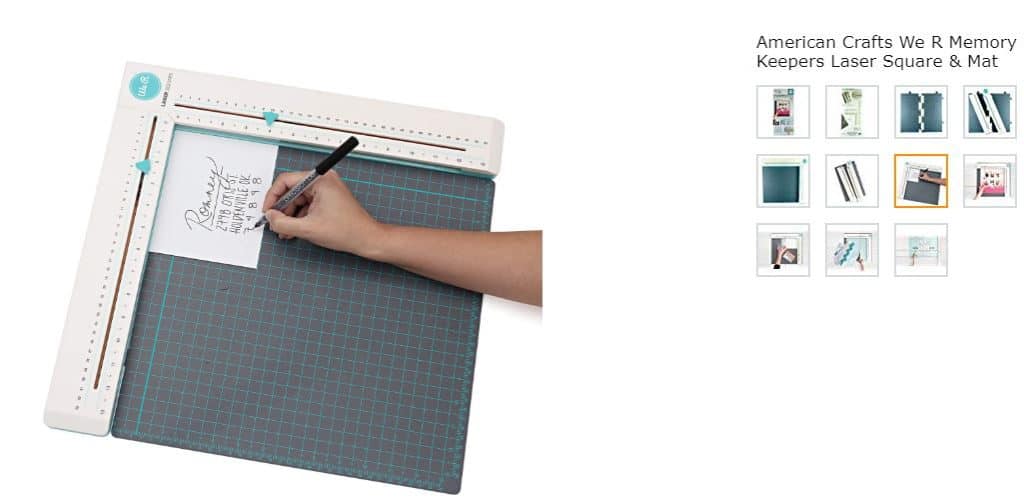 "PRECISE CUTTING AND EDGING – make your cuts line up perfectly with the laser guide

LINE UP YOUR DESIGNS – use the laser sights to perfectly straighten stickers, titles, letters, and more

NEVER SECOND GUESS YOUR CUTS – perfect cutting is now so easy to achieve!"
In conclusion, my thanks to Nan for emailing me yesterday asking for any suggestions.   I'm off to work on more Christmas cards!

 Anchors Aweigh,  
Helen 
P.S. Today is daily blog post #1392!
---
Attribution & Thank you to the following who are referenced today
American Crafts We R Memory Keepers Laser Square & Mat, image, excerpt
AnchoredScraps Beam Me Up! SlideWriter Laser Guide Letter Writing Calligraphy 3-14-2017