Preordering The Art of Pendleton Postcard Box Set

Available for Preordering The Art of Pendleton Postcard Box Set of 100 for arriving in April 2019; and The Art of Pendleton Notecard set of 20 with envelopes too. It is by the Pendleton Woolen Mills. Their wool blankets are beautiful including National Parks blankets collection.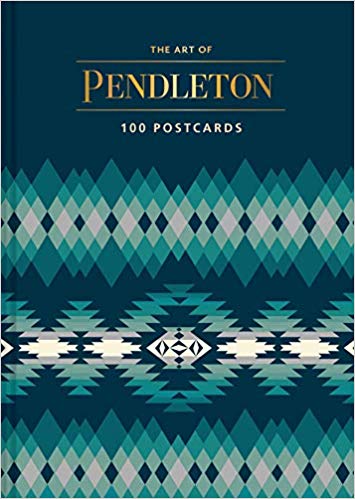 First, with it being January I'm in the process of ordering my first Pendleton wool blanket and it is fun looking at the many beautiful patterns!
Furthermore, it amazes me how stuff "in real life" (IRL) ends up with letter writing topics here! Therefore, imagine the excitement today in discovering TWO stationery options available for preordering NOW for April delivery!
Preordering The Art of Pendleton Postcard Box Set of 100 Arriving in April 2019
To begin with, over at Amazon, I'm seeing two stationery items for The Art of Pendleton Stationery Options available for pre-ordering for April delivery!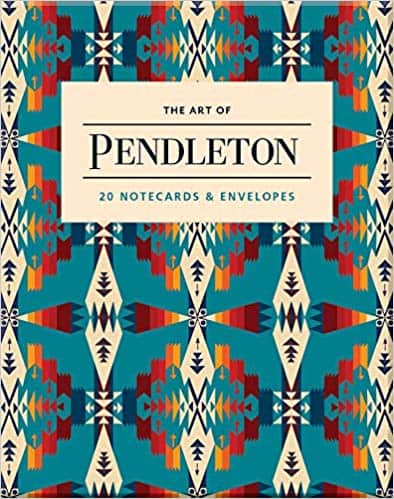 The first one is the Postcard Box Set of 100 Postcards
"This covetable box of postcards showcases Pendleton's rich 150-year history, collecting timeless classics and new favorite patterns drawn from their range of National Park stripes, iconic plaids, and bold artwork inspired by Native American weaving traditions."
The Art of Pendleton Notecards Set of 20 
Next, there is The Art of Pendleton Notes: 20 Notecards and Envelopes. Both of these are affiliate links.
"Featuring a beloved Pendleton design on the front and the pattern's unique origin story on the back, each of the cards in this set of 20 makes a handsome note for any occasion."
In conclusion, I'm loving the timing of looking at wool blankets resulting in having TWO upcoming stationery items. I'm very excited pre-ordering these postcards!
If you are wondering, the blanket I'm looking at is the Pendleton "ECO-WISE WOOL PLAID/STRIPE BLANKET" Item 70081 in the Ivory Waverly pattern. With that link, be sure to then select the pattern name I'm sharing otherwise the default brings up a different color. I know it is a lot of money for the wool blanket; however, the one wool blanket we have has been in our family (we are now the second generation with it) and seriously over 50 years old. It even evacuated with us back in September with Hurricane Florence! True it has been resized with a new blanket binding allowing for Cooper teething as a puppy (long story!); however, it is still a treasure!
Here's to staying warm!

Anchors Aweigh,  
Helen
---
Attribution & Thank you to the following who I am referencing today
Pendleton Woolen Mills, images, excerpts of product descriptions from Amazon
AnchoredScraps Discovering USPS 2019 American Landscapes Calendar 1-02-2019