Celebrating Cooper 3rd Year Birthday Pawville Party is our blog title today.
Dear AnchoredScraps reader,
It is hard to believe Cooper is three years old today! Over the course of writing my daily blog here for over four years, you may recall us sharing his puppy photos when he joined our family.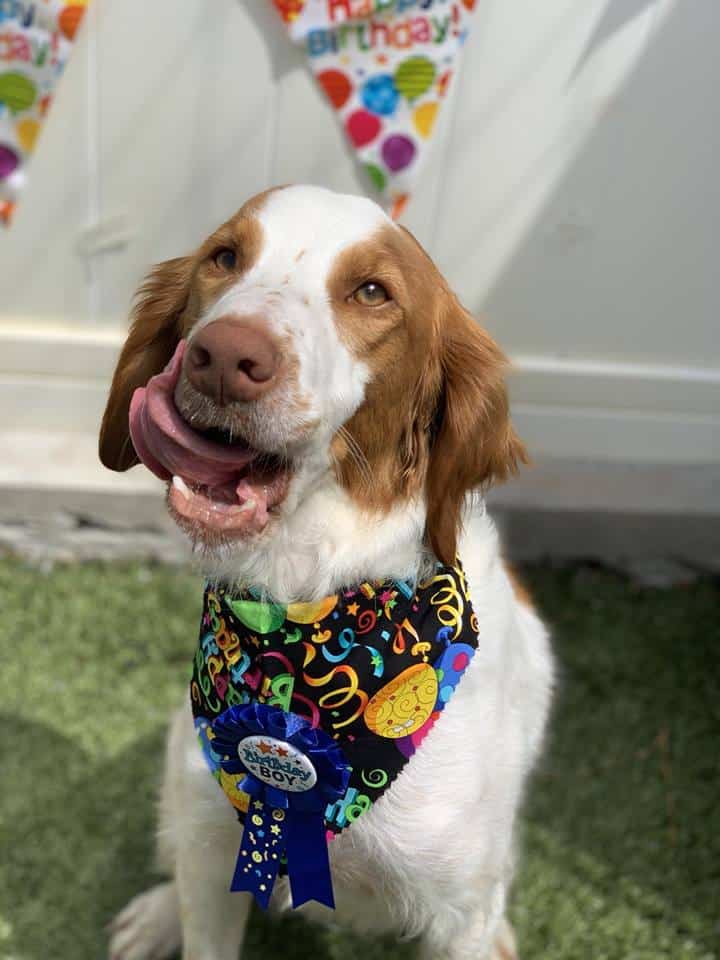 The amazing Surf City Pawville threw him a birthday party today. Between the photos posted of it at their Facebook page and in his Report Card, we have photos I am sharing! Thank you so much to Pawville!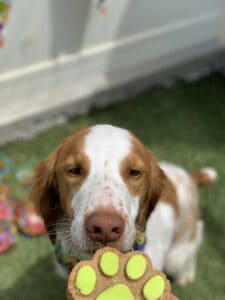 We have several friends celebrating birthdays today! As a Dog-Mom, I'm thinking they must be laughing so hard hearing Cooper shares their birthday with them!
I'm cognizant today is Maundy Thursday and we are heading into Easter weekend. One of my dearest Pen Pals letters arrived today from Pennsylvania, and I'm reminded I would never have met her had it not been for my blog celebrating letter writing and us connecting.
There are several friends dealing with all kinds of challenges and I'm lifting them up in prayers.  In the midst of all this, I recall the journey with Cooper, how we came to have a puppy six months after losing our beloved Cuddy. My heart expanded again and all three of our Brittany spaniels now are and have been my "heart dog".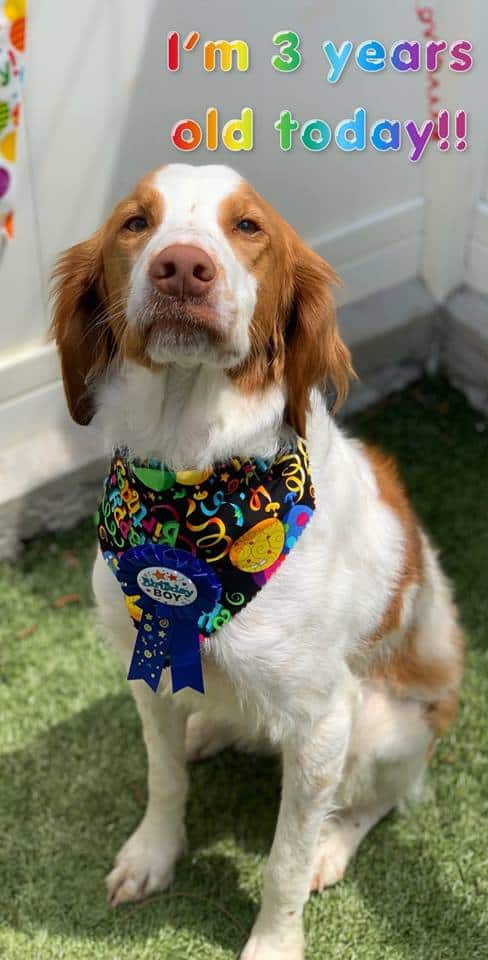 Likewise, I am wowed by having over 40 pen pals who love letter writing! Each of them is special and a delight to write letters and share our enthusiasm for stamps, fountain pens, books, movies, etc.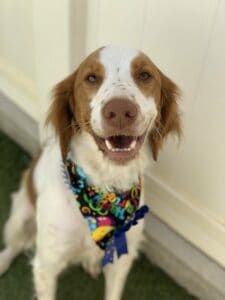 Thank you for the privilege of getting to share today's photos and continuing to be on this daily blog journey with me.
In conclusion, I'm going to be helping Cooper write his Thank You note to them.  Will be sure to have him sign it with his paw!
Signing today's closing a little differently with

Anchors Aweigh,
Cooper's Dog Mom Helen

---
Celebrating Cooper 3rd Year Birthday Pawville Party Attribution & Thank you to the following I'm referencing today
Pawville SurfCity North Carolina Excellent Dog Boarding Kennel, Images
AnchoredScraps Cooper 2nd Birthday Pawville Party 4-18-2018; Cooper Puppy Kindergarten Mailbox Letter 6-24-2016; Cooper and Vintage Puppy Postcards 6-13-16