If I were to give a pop quiz and ask what is the postal rate for one of the 2019 Coral Reefs Postcard stamps, would you choose 29 cents, 32 cents or 35 cents? Answer in a moment.
With having summer upon us, I'm now really paying attention to wanting to use the Coral Reefs Postcard stamps when sending postcards.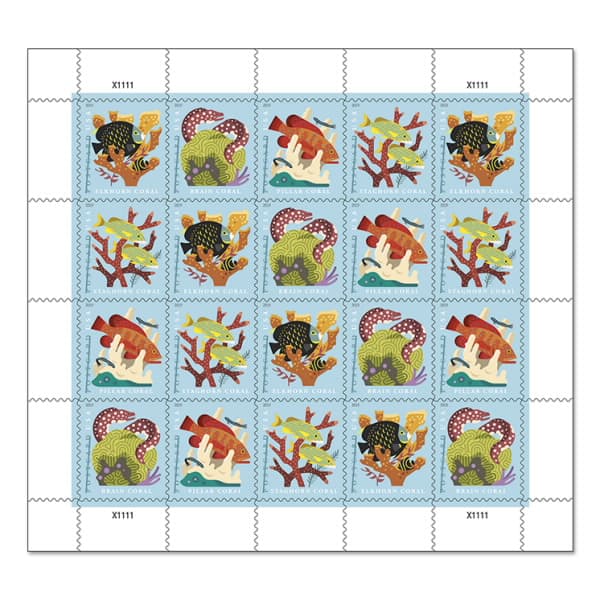 The issue date saw their arrival back on March 29, 2019. The stamps were not available when blogging March 21, on the Papyrus Graphic Sea Life Assorted Note Cards Set; I am now envisioning using two of the Coral Reefs Postcard stamps for mailing them.
"Celebrate the beauty and wonder of coral reefs with four new postcard stamps from the U.S. Postal Service.

Featuring highly stylized digital portraits, the stamp art depicts four types of stony corals with associated reef fish."
Back to the price of the Coral Reefs Postcard stamps. If you chose 35 cents you win the bragging rights!
They are available in a sheet of 20 for $7.00, and in a coil of 100 for $35.00 at the USPS Postal Store.

Anchors Aweigh,  
Helen
---
2019 Coral Reefs Postcard stamps Attribution & Thank you to the following I'm referencing today
USPS @USPS
You may also enjoy AnchoredScraps Beach Music and 2017 Seashells Postcard stamps 1-28-2017. They are still available too for sale at USPS.