The Punch Studio Art Supplies Themed Letter Writing Pencil Box Set has three nesting boxes.  By the way, we are two weeks away from Daylight Savings time ends.
 "… each box has its own 'Art Lover' themed design."
In the following photo, I'm enclosing it shows the three of the boxes nesting inside of each other.
The set of three retails right at $24.95 each at Barnes & Noble.
In my study, I have a set of three pencil boxes which are really most helpful. I'm going to have to get a photo of them to include in a future post!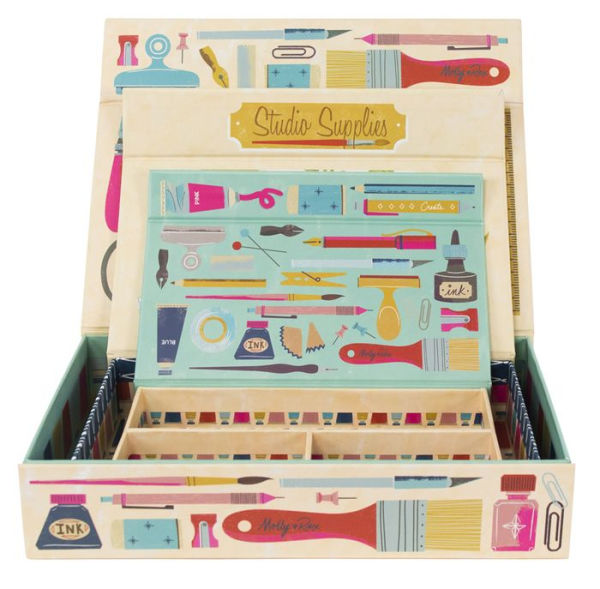 Over at the Punch Studio website, it is showing a World Atlas Pencil Box on sale for $8.00; however, I'm not finding the Art Supplies Letter Writing Pencil Box Set.
Here's to a great week ahead, see you tomorrow as we kick off a new week!
Anchors Aweigh,  
Helen  
---
Punch Studio Art Supplies Letter Writing Pencil Box Set Attribution & Thank you to the following who I am referencing today
You may also enjoy these AnchoredScraps posts: Cavallini National Parks Pencil Set 9-28-2019; Pencils.com Blackwing Pencil Roll 9-27-2017