The adorable Take Care Postcards by Fox and Bear Paper Co finds me already having someone in mind to send one of them. With the change to cooler weather, I'm finding myself making many more cups of hot tea. AND further below I'm including the find of all finds – her Tea Time themed stickers!

Furthermore, be sure to check out the selection of custom pet portrait watercolors she is showing at her Fox & Bear Paper Co Etsy Shop, out of Eugene, Oregon.
Take Care Postcards
In looking at the pricing, I'm seeing the set of all three Take Care Postcards is available for $5.00.
"+ choose all three or individual designs: bear, fox, or teacup

+ 4×6, printed on textured card stock

+ great as framed prints or popping in the mail…"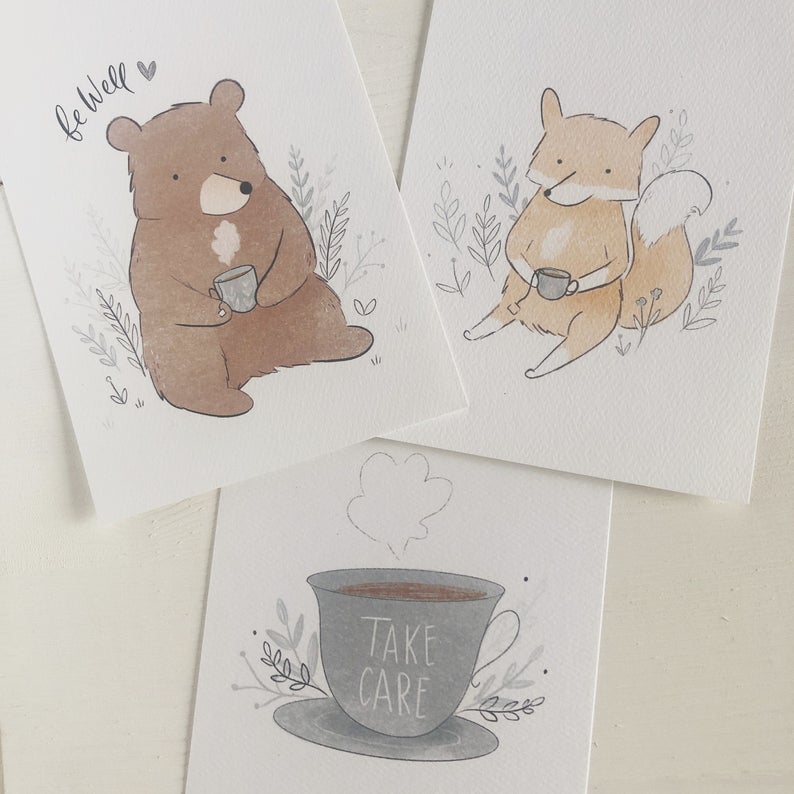 In addition, I'm loving seeing the Fox & Bear Tea Time stickers available! The 4 x 6 sticker sheet are $4.75 each.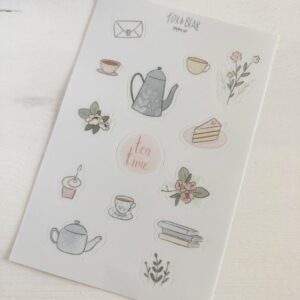 Hang in there with the hot tea if you are fighting this change is seasons weather wanting a head cold to find you, I'm just wrapping up keeping one at arms distance! See you tomorrow. 
Anchors Aweigh,  
Helen  
---
Attribution & Thank you to the following who I am referencing today
Fox & Bear Paper Co. – "stationery & design with a touch of woodland whimsy"
You may also enjoy AnchoredScraps Time for Cup of Tea and A Teacup Collection Notes 1-14-2019; Carol Wilson Teacups Embossed Note Card Set 3-21-2017