The Fill in the Love Read Me Boxes Letters to My Very Best Friend Kit is by Knock Knock. I'm seeing the recent publication date of 06/28/2019 for them.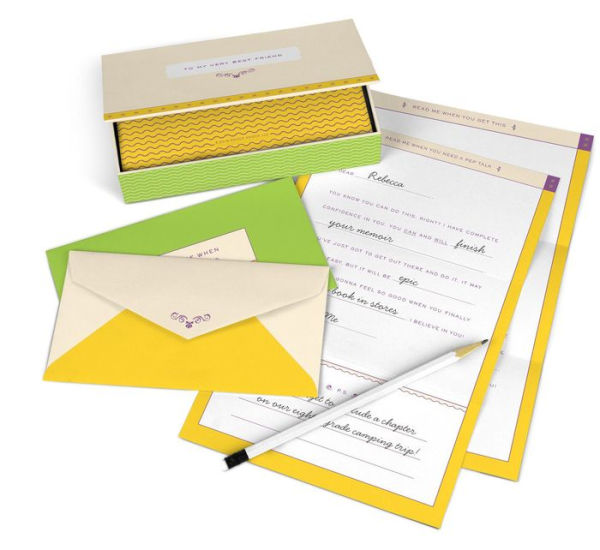 What comes to mind is like writing a post-dated check, it's an opportunity to write now and know in the future the letters are there for reading with different scenarios on the outside of the envelope.
"Create a treasure trove of letters for your true-blue BFF. Simply fill in the blanks on eight situation-specific missives, seal them in their corresponding envelopes, and present the whole package in its keepsake box…"
It comes with 9 cards and envelopes in a 7.25 x 4 size.
Includes scenarios like "Read me when you're about to do something stupid" and "Read me when you need a pep talk"
I'm envisioning several opportunities for modifying other letter writing kits – especially for DIY.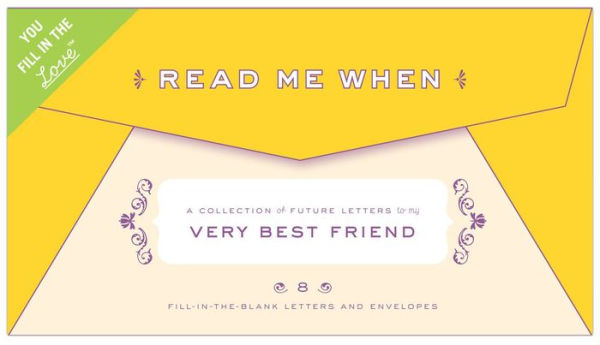 This next week we are approaching the mid-month of January! Be on the lookout for Valentine's letter-writing things we can put into place with a little planning.  See you tomorrow.
Anchors Aweigh,  
Helen
P.S. Reading the above excerpt mention of "pep-talk" has me recalling a previous blog post (9-06-2016) here about the wonderful Pep Talks for When You Need Them ebook which you really want to be sure to check out!
---
Attribution & Thank you to the following who I am referencing today
Barnes & Noble UPC  0825703501728
You may also enjoy AnchoredScraps Knock Knock Office Supplies Paint-by-Number Postcards Kit 3-24-2019