We are looking at the Fountain Pen Show Calendar 2020. My thanks to the Five Star Pens Website for having the listing complete with links that I'm blogging about today.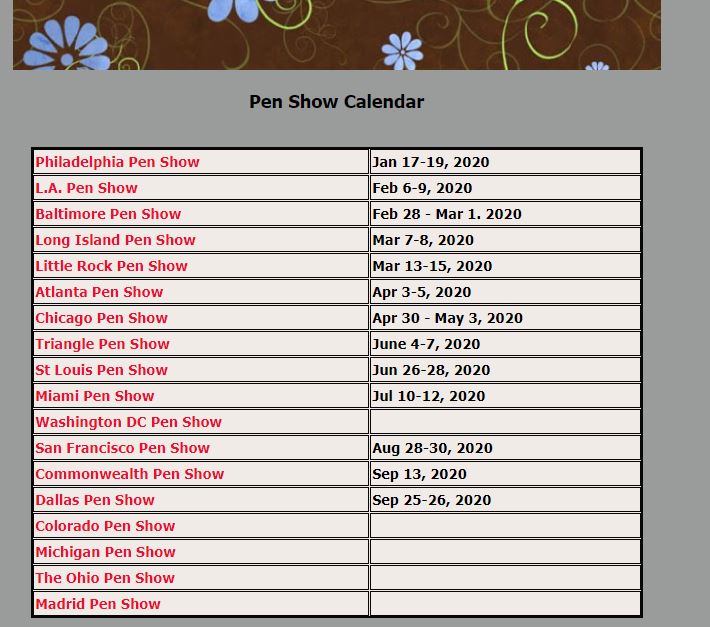 This year, 2020, I'm hoping we will consider stopping by a Fountain Pen Show. I'm especially hopeful if the calendar works with any of the dates and locations. I'm also considering attending one.
Fountain Pen Show Calendar 2020 at Five Star Pens Website
First, not only does the Five Stars Pens website have all things Fountain Pens, it is fun seeing they have a page for their dog Frosty!
Next, these are the locations in the list: Philadelphia – this month!, L.A., Baltimore, Long Island, Little Rock, Atlanta, Chicago, Research Triangle Raleigh-Durham, St Louis, Miami, Washington DC, San Francisco, Commonwealth (just north of Boston), Dallas, Colorado, Michigan, Ohio. And if going to be in Spain, there is one in Madrid.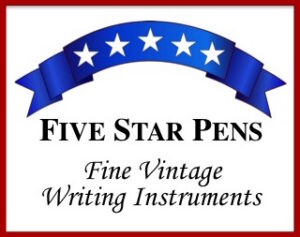 Lastly, as we head into our first 2020 weekend, wishing you some well-earned rest.
Here's to having some fun calendar mapping which may even include a Fountain Pen Show! 
Anchors Aweigh,  
Helen
---
Attribution & Thank you to the following who I am referencing today
Five Star Pens, Dakota Dunes, SD has on their website
You may also enjoy AnchoredScraps Philadelphia Pen Show 2019 12-12-2018