The Art Deco JANUARY Vintage Postcard Printable is part of a collection of twelve months offering over at Postcardfancy on Etsy; however, it is available by itself.
First, out of Virginia Beach, Virginia, since 2012, Postcardfancy offers "All kinds of postcards and delightful vintage images…"
In addition, perhaps you are also looking at wanting some kind of calendar, and/or postcards with the new year. I'm liking the Art Deco collection she has, this is one of them – January.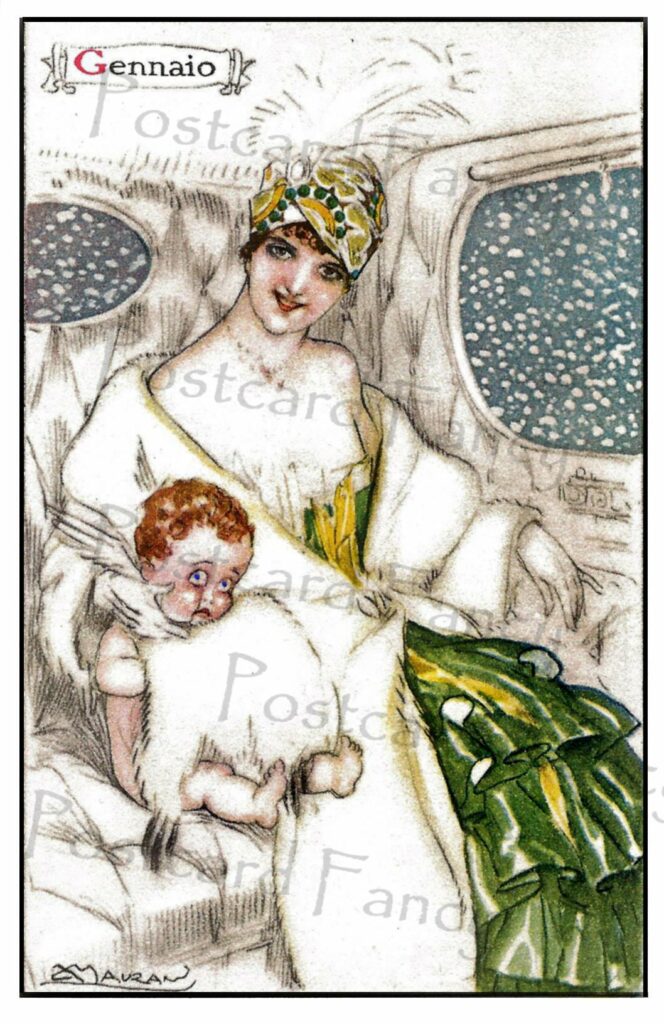 Postcardfancy Art Deco JANUARY Vintage Postcard
"… This Art Deco postcard by the artist Mauzan is part of my large paper and ephemera collection of wonderful images. This is one of a calendar series of 12 postcards by the artist.

This image can be printed on anything you choose, paper, fabric, decal sheets and turned into an instant art project. You can add text, change the color and size and do just about anything you want to make it your own. You will receive ONE high resolution electronic JPEG photo image. (300 DPI). The size of the image is 3.5 x 5.5 inches…

… Please note, we are offering a multi purchase discount. Buy five digital download images and get one free."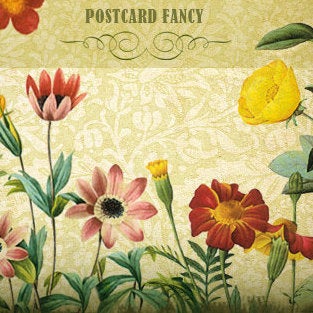 It is $1.95 for the instant downloadable file.
As an aside, she even has a "CAT Mailing Letter" vintage postcard from France if you have a cat may want to check out!
Before closing, if the shop is sounding familiar, back on 5-13-2019, we were looking at Postcardfancy on Etsy Printable Vintage Postcard Back Collage.
See you tomorrow for my Sunday blog post, which will be daily blog post #1775 – until then!
Anchors Aweigh,  
Helen
---
Attribution & Thank you to the following who I am referencing today
Postcardfancy Etsy Art Deco Month JANUARY Vintage Postcard Printable
AnchoredScraps