The Lunar New Year Postage Stamps Virtual Exhibit at the Smithsonian Postal Museum is perfect for today's date. "The Year of the Rat begins January 25, 2020, and ends on February 11, 2021."
When viewing the Virtual Exhibit, enlarge to full screen as it is really impressive seeing the stamp design details. It includes beginning with a wonderful one-page summary about The Lunar New Year in China.
"The U.S. Postal Service celebrates the 12-year cycle of the Chinese lunar calendar with two distinct postage stamp series."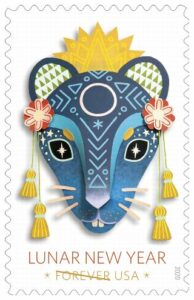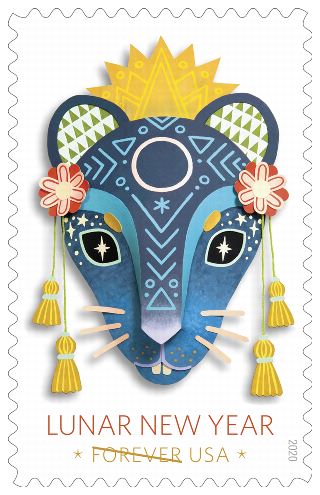 If you prefer to view full-screen click here.
Furthermore, I especially enjoyed is seeing from the previous two postage stamp series The Year of the Rat from them, and comparing to the new Lunar New Year 2020 Year of the Rat Stamp which we looked at back in December.
Have fun looking through the virtual exhibit whether you run through it quickly, or take your time. Enjoy!
Anchors Aweigh,  
Helen
P.S. Today is daily blog post #1795 – five away from #1800!
---
Lunar New Year Postage Stamps Virtual Exhibit Smithsonian Postal Museum Attribution & Thank you to the following who I am referencing today
Lunar New Year Postage Stamps Virtual Exhibit Smithsonian Postal Museum
AnchoredScraps Lunar New Year 2020 Year of the Rat Stamp arriving January 11 12-27-2019