The Beargrease Sled Dog Marathon 2020 Pictorial Postmark is for today's date of January 26th. Also, we are looking at the book Sled Dog Poodles from 2014.
It was just last year we were looking at the Carried by Sled Dog themed Pictorial Postmark. 
Beargrease Sled Dog Marathon 2020 Pictorial Postmark
It is available for requesting for the next 30 days. In the current Pictorial Postmarks Announcement, it is including the details for requesting along with the address below. It is the same address as last year.
"January 26, 2020
Beargrease Sled Dog Marathon
Beargrease Station
Postmaster
2800 West Michigan Street
Duluth, MN 55806-9998″
Sled Dog Poodles: The True Life Adventures of John "the Poodleman" Suter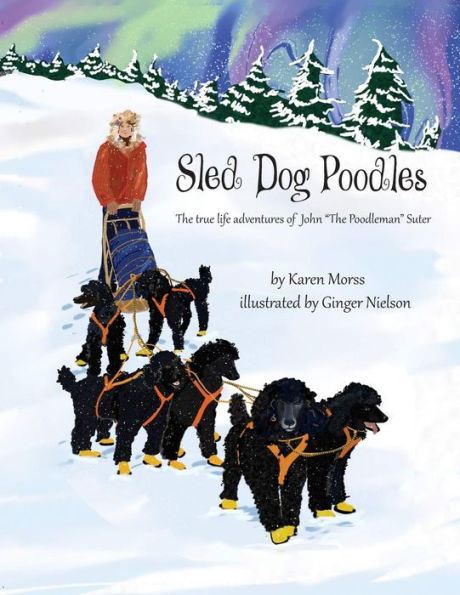 One of my dear friends (& PenPal) has a Poodle. Seeing this book title really caught my eye. I'll have to find out if she has the book already!
Over at Barnes and Noble, I'm seeing the book by Karen Morss, Ginger Nielson (Illustrator) listing the paperback. 
"The true life adventures of John "the Poodleman" Suter and the Poodles who ran the Iditarod. No one believed that poodles could run 1149 miles in the bitter cold Alaskan race. Never – ever- ever but John believed in his poodles. Sixteen years, 280 races, 90 podium finishes, John and the Poodles proved to have the heart and soul of champions."
Before closing, I'm finally feeling a lot better! Join me tomorrow as we greet the final week of January 2020 – see you then.
Anchors Aweigh,  
Helen
P.S. Today is daily blog post #1796 encouraging letter writing. We are closing in on #1800!
---
Attribution & Thank you to the following who I am referencing today
USPS Postal Bulletin 22537 1-16-2020
BarnesandNoble Sled Dog Poodles
AnchoredScraps John Beargrease Sled Dog Marathon Pictorial Postmark 2019 and Trail Mail 1-27-2019