The timing seems good to share this Daily Work Planner Printable, especially given so many of us are homebound these days. With finding our way to establish a routine in this temporary 'new normal', I thought a work planner printable may be helpful.
Over at Etsy SalomonkeyPlanners is offering this digital download for $3.41.
"The planner is available in A4, A5, and US letter and in three colors (gray, pink and green). It also includes a quick guide on how to edit a planner in Adobe Acrobat Reader."
Categories include a To-do list, Ideas, Track your water and coffee intake, Emails and Call.  Enjoy!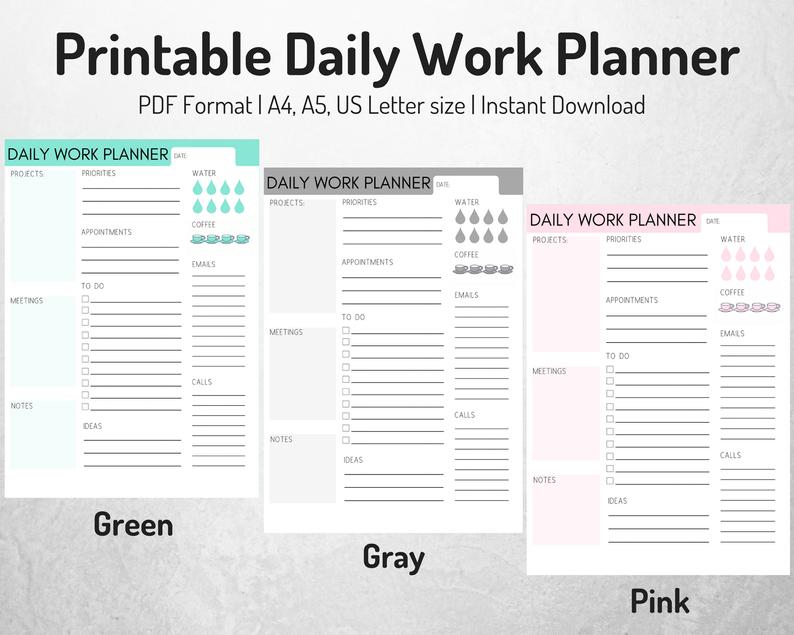 The Old Farmer's Almanac Spring 2020
Following up on yesterday's post, there is a great story on why the 19th March was so early this year.  Check out "Spring 2020: The Earliest Spring in Over 100 Years – Why The Spring Equinox Is So Early This Year".
Day2 WP Migration Continues
This morning finds me blogging on Day2 of the WordPress migration for the AnchoredScraps server. Since blogging yesterday's post, the site then came down. I've been up all night with support. Progress is being made working through some obscure WP items and appear to be getting resolved. Now the firewall is getting reconfigured (again). All of these things have contributed to there being a Day 2 of the migration; finally applying some final tweaks to the site.  In the meantime, if you notice with your browser some images are looking differently, it should be just temporarily due to the migration.  
Thanks again for your continued support. In the meantime, I'm looking at testing video conferencing here shortly (Piloting Virtual Letter Writing Gathering – March 18, 2020).  Join me tomorrow for my Saturday blog post – until then…
Anchors Aweigh,  
Helen
P.S. Today is AnchoredScraps daily blog post #1,850!
---
Attribution & Thank you to the following who I am referencing today
SalomonkeyPlanners The Hague, The Netherlands – On Etsy Since 2018, "Printable Planners to make life a bit easier and fun"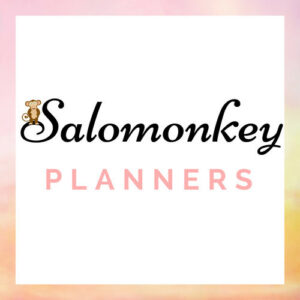 The Old Farmer's Almanac article listing above by Bob Berman, February 28, 2020
You may also enjoy AnchoredScraps First Day of Summer 2019, Caroline County Agriculture Fair, The Embers, & Upcoming USPS State and County Fair Stamps, June 21, 2019