We are kicking off the week with Monday Potpourri 03302020 for us today. It is a combination of items of interest.
First, there is a PSA from a practicing family physician on best ways to safely bring in your groceries during the COVID-19 Pandemic.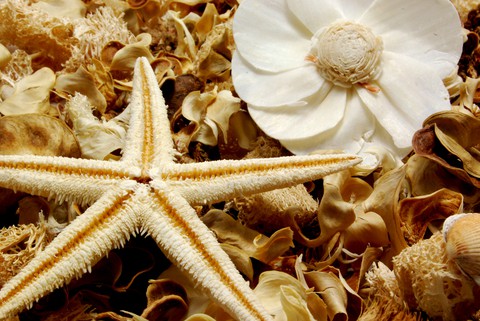 Next, there is a New Release item from Goldspot Pens. Then, we wrap up with a deal alert on a great deal at PenBoutique.
And, finally, just to add this drumroll to share … later this week, I'm planning on having an AnchoredScraps Meet & Greet for us using Zoom!  
PSA Safe Grocery Shopping in COVID19 Pandemic
Food for thought – here is a video on Covid-19 Food Safety Tips with Dr. Jeffrey VanWingen. After watching it over the weekend, I have been applying his process when bringing in any grocery store purchases; except for washing fruit as he shows.
It can feel a bit time consuming, however, it is also satisfying trying to be extra thorough following suggestions from a practicing family physician.
Chartpak Furniture Touch-Up Markers at Goldspot Pens
Next, among the New Releases, I'm seeing over at goldspot.com is the Chartpak Furniture Touch-Up Markers. The Pack of 9 is $35.84.  My reason for sharing is, with the "found" time many of us find ourselves being homebound these days, perhaps this could be of interest and help. It is showing in stock.
The Sheaffer Intensity Red Stripe Fountain pen Fine point and Ball Point set at Pen Boutique Limited is on sale
And from an email on Sunday, Pen Boutique is offering the following, SKU: SEF_9236-0FSET discontinued item on sale. Note there is limited stock.
Before closing, it was fun today hearing the symphony of birds chirping outside our breakfast window.  Cooper is definitely loving them even more, being the bird-dog! Next month he is turning four years old.
Join me tomorrow as we wrap up the month of March 2020 with my daily blog monthly recap. See you then! And yes, details to follow very soon on a Zoom AnchoredScraps Meet & Greet!
Anchors Aweigh,  
Helen
---
Attribution & Thank you to the following who are referenced today
Dr. Jeffrey VanWingen MD Public Tips Covid-19 Safe Grocery Shopping Video on YouTube
Goldspot Pens website
PenBoutique Deal Alert: email Sun 3/29/2020 11:07 AM
You may also enjoy AnchoredScraps Sheaffer Pen Pouch on sale at Penboutique, September 26, 2019; Enjoying Browsing the Goldspot Pens Accessories Offerings, August 27, 2019