We are at the Halfway Mark of our Two Week Challenge! And I hope you enjoy the next Happy Monday printable in the series of our letter writing prompt too.
Welcome to our new email blog subscribers!  
The new Bugs Bunny stamps go on sale TODAY commemorating his 80th year!
And three weeks from today we will be celebrating Milestone #2000 daily blog posts!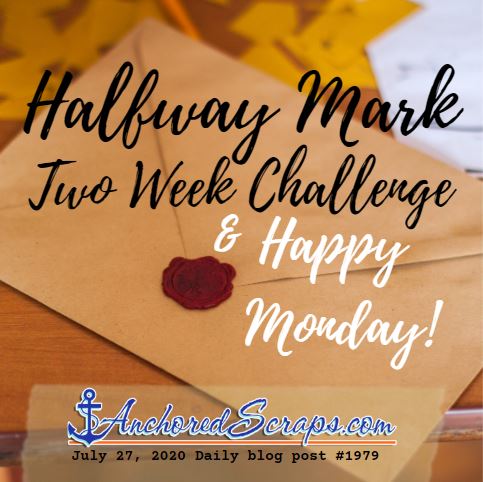 It is hard to believe this is Day Eight of two-week challenge for having the blog posted each morning by 6 am and have a letter writing prompt – and we expanded it last week with having a printable each day and calling it a two week letter writing challenge.
The Happy Monday printable is part of a series I am introducing each Monday. This one is perfect for sharing with a Pen Pal for exchanging what "My top three writing supplies"…. And asking "What are yours?".
My sincere thanks to Ellen, one of my Three Muses for expanding to "Top 3" as we are doing today. Last week's was Happy Monday Thank You Note Printable for Three Things.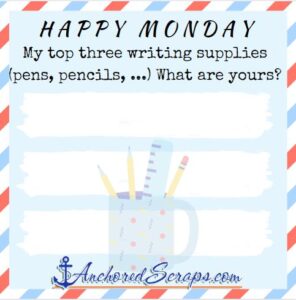 Addendum hlr 07-28-2020 PDF printable button updated
Thank you for joining me this morning. Here's to a great week ahead as we close out the month of July 2020!
Anchors Aweigh,  
Helen
Attribution & Thank you to the following referencing today
USPS Postal Store Bugs Bunny
AnchoredScraps