This morning I've got Sunday Reflections on my mind. 
With bicycles increasing in popularity with so many at home during the pandemic, I decided to create a bicycle printable for today for our letter writing prompt.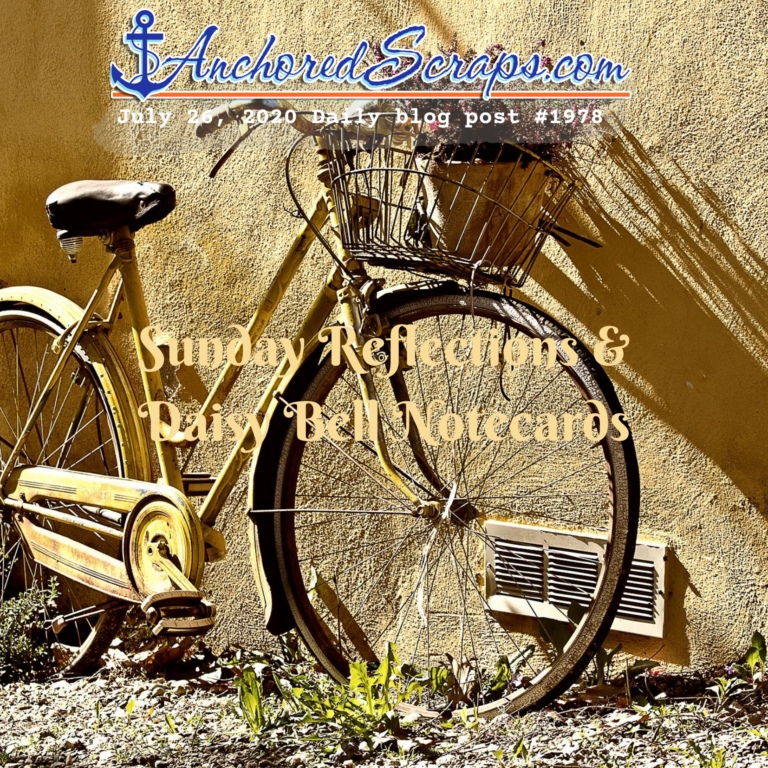 It was just one week ago that I was here declaring a two-week challenge, and now today is Day #7!  And with it being Sunday, I'm wanting to slow it down a little and enjoy the early morning quiet and consider jotting down some reflections in a letter.
Daisy Bell Notecards (Bicycle Built for Two)
In addition, I'm loving how perfect it is to come across illustrated notecards over at Etsy. I'm including a link to them for exploring Daisy Bell Notecards over at Etsy shop Farmhouse Greetings. Furthermore, yes, exactly, you guessed it – Bicycle Built for Two!
"This drawing is part of Linda's illustrated song lyrics' series based on familiar songs that are in the public domain ( which means she can use lyrics published in 1922 or before. The Daisy Bell lyrics were written by Harry Dacre and published in 1892)."
It is impressive reading in the description about the design standards behind the Fine Art Notecards by Linda Cook DeVona; definitely worth exploring with over 300 designs. In fact, the custom card assortment looks perfect getting to choose six cards from among them!
Sunday Reflections Bicycle Printable
Today's letter writing prompt is for jotting down and sending one Sunday Reflection sentiment. It can be from yesteryear or even as recent as the past six months. 
And of course, if you find yourself singing, 'Daisy, Daisy' and launch into a rendition of 'Bicycle Built for Two' that's fine too to list on your printable.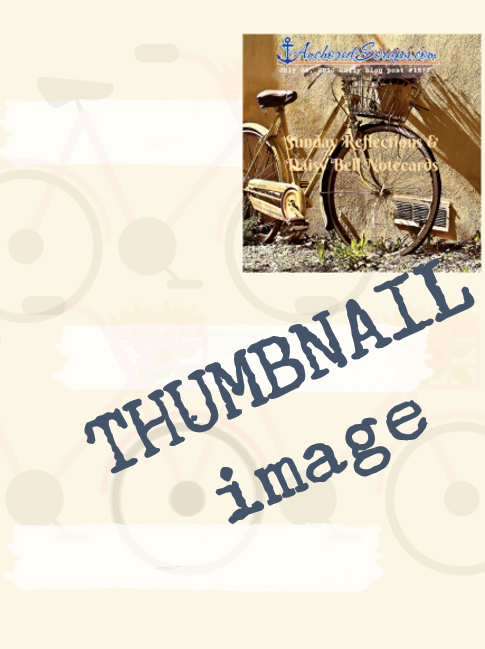 Addendum hlr 07-28-2020 PDF printable button updated
In closing, this is our last Sunday in July, and tomorrow we head into the last week. If you were hoping, wanting, dreaming of getting something done this month – there is still time!  Wishing you a great day ahead! See you tomorrow as we enter our second week of my two-week challenge!
Anchors Aweigh,  
Helen
Attribution and Thank you to Farmhouse Greetings referencing above.