The Happy Monday Thank You Note is kicking off our Monday morning – and I'm posting this by 6 AM Eastern today!
Welcome to Day 1 of my Two Week Challenge where yesterday I committed to posting here daily by 6 AM each day. In addition, here is as promised my letter writing topic prompt call to action for today. As I was sharing yesterday, it is my hope that while you are reading this post, it may become routine to include as you begin your day! And perhaps not only will this encourage putting pen to paper, including a walk to the mailbox for mailing it!
Happy Monday Thank You Note Printable by Helen
In the downloadable printable, I have included space for sharing THREE things to thank the person we are writing. I'm hoping this finds us sharing a compliment, perhaps a 'thinking of you', and/or 'you have been on my mind'.  Also, I am so happy to share I put it together myself! Enjoy!
My thanks to Ellen, one of My Three Muses here at AnchoredScraps for enthusiastically wanting to participate along with me and accepting 'my two-week challenge' from my post yesterday as she will be writing someone each day.

Wishing you a great Monday! See you tomorrow morning!
Anchors Aweigh,  
Helen
P.S. If you want to participate each day with sending a note, send me a quick note and I'll include your first name tomorrow among those participating, along with Ellen's name!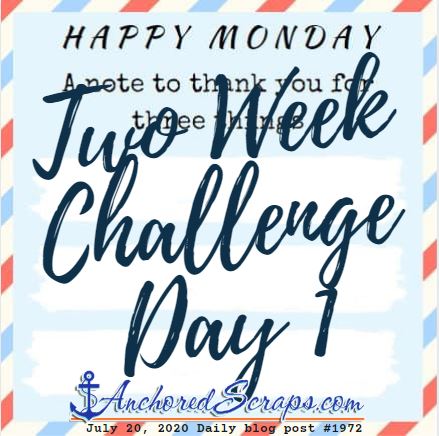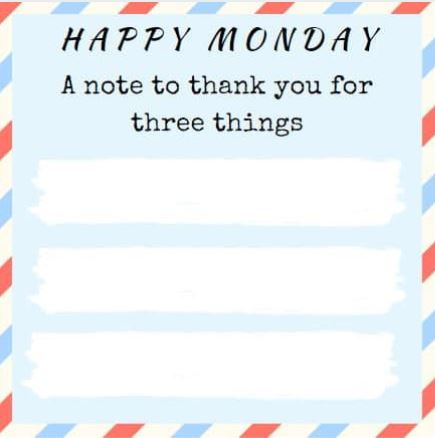 Addendum hlr 07-28-2020 PDF printable button updated