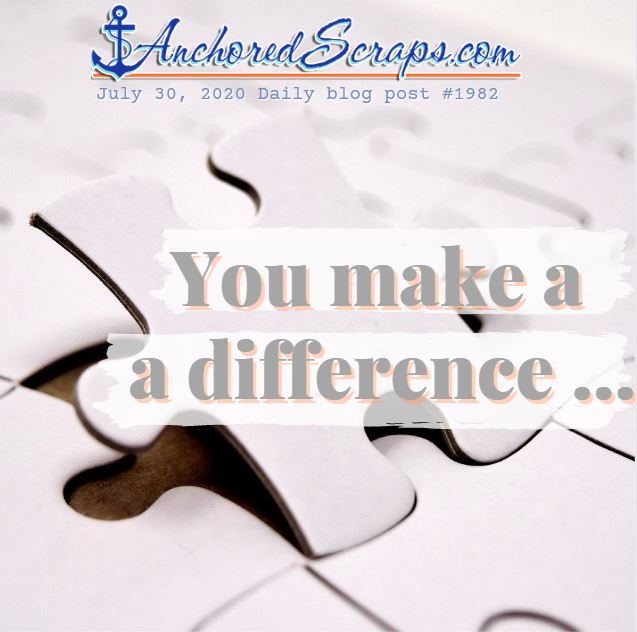 For Day 12 of our two week challenge, the letter writing prompt today is "You Make a difference puzzle piece thoughtful note". I'm including the printable for it I created.
I'm hoping you will join me in sending one, two, … to several people. One of the things I really like about it is it stays with the person long after remembering a phone call or text message. 
Tomorrow (Friday) we close out the month of July with my monthly blog recap. And on Saturday, it is Day 14 of two week challenge.
Wishing you a great day ahead, and know that you do make a difference!