Yes, it really is the day before Thanksgiving!
If you enjoyed my blog post last month sharing an expression we use of  "moving the cannonballs"  – then today's blog post on this expression – "the flight of the bumblebee" will be fun to read and timely!
The flight of the bumblebee 

– aka when your time management has run out of time!
You are probably already versed in this time management approach and just didn't know what it was called.
To put it simply – all of your wonderful ideas of planning that you made great strides in but did not finish now finds us the day before Thanksgiving and there is too much to do in the allotted time – especially if it has to do with picking up around the house and making it look nice for company.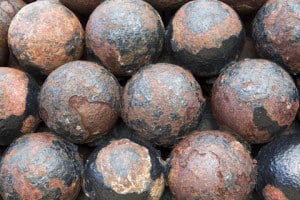 One of my suggestions today is that when you go sweep all of the clutter from a room or rooms and put into a nice tub with lid, do yourself a favor and write down on a sheet of paper today's date and a brief description of what's inside – this will help later when excavating your tub (or if it ends up expanding to be part of a collection of tubs from the last event that called for this same routine).    IF you can manage – and especially if you are shoving MAIL in there – see if you can't pull out anything time sensitive and put at the top of the tub or even go put it in the action area of your work area and/or desk so you know where it is afterwards for easy retrieval.
Now for the actual "Flight of the Bumblebee" – it was composed in 1899-1900 by Nikolai Rimsky-Korsakov:
"Flight of the Bumblebee" is an orchestral interlude written by Nikolai Rimsky-Korsakov for his opera The Tale of Tsar Saltan, composed in 1899–1900. The piece closes Act III, Tableau 1, during which the magic Swan-Bird changes Prince Gvidon Saltanovich (the Tsar's son) into an insect so that he can fly away to visit his father (who does not know that he is alive). 
If you want to play this while you set the timer and sweep through your home today – here is a YouTube of Rafael Mendez – Flight of the Bumble Bee

Wishing you a successful day with all of the preparations for tomorrow.   My other item of advice is to slow down and embrace and enjoy the process today, take some photos if you can – the more candid the better.   It is the sharing with family and friends with you all calm that is more important than perfection and you stressed.
Join me tomorrow as I will be posting early on Thanksgiving Day – of course it will include an image of a stamp – Thanksgiving related!

Anchors Aweigh,  
Helen
---
Attribution & Thank you to the following who are referenced today —
Wikipedia:  "Flight of the Bumblebee" composed by Nikolai Rimsky-Korsakov and Trumpet Extraordinaire – about the Trumpet Extraordinary album by the virtuoso trumpeter Rafael Méndez
YouTube  Rafael Mendez – Flight of the Bumble Bee posted by hamasger
AnchoredScraps.com blog post 'moving the cannonballs' October 19, 2015 written by Helen Rittersporn