On this Saturday we are looking at How to Make Your Own Etch a Sketch Note Card & I've located the discontinued Etch-a-Sketch Classic Game Pen that can still be found online.
It is a working version of a real Etch-a-Sketch in pen form, one of several Classic Game Pens.  They also made Operation, and Boggle (along with Etch-A-Sketch) in pen form.
Make Your Own Etch a Sketch Note Card at Crafty not Shifty
There are several how-to videos on How to Make Your Own Etch a Sketch Note Card that I watched in preparing for today's daily blog post.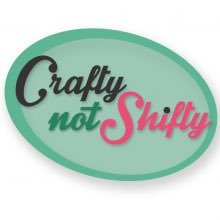 The write-up and tutorial over at CraftyNotShifty website you should enjoy.   It is from last year: Simon Says Stamp July Card Kit.  The list of supplies used is included.  In addition, I've included its associated YouTube from it too.
The 4 minute YouTube video takes you through each of the steps.

Etch-a-Sketch Classic Game Pen
At the Vat19 website, it includes a short YouTube and photos.  They are described as:  "Despite their small size, the games are fully functional. The pens are evenly balanced so you can actually use them as your primary writing utensil. … When required, batteries are included. Each game pen features a retractable and replaceable ballpoint pen."
They are listed as discontinued; however, I was able to find them online, both Ebay and Amazon had them listing as of posting this blog post.
In conclusion, if you find yourself this weekend looking around for something to do perhaps you'll make one of these cards, and who knows is it possible you or someone in your family still has one of the original Etch-A-Sketches?  Be sure to check out the Etch A Sketch website where they talk about joining the Etch-A-Thon.  Enjoy!
Anchors Aweigh,   
Helen 
---
Make Your Own Etch a Sketch Note Card Attribution & Thank you to the following I'm referencing
Etch A Sketch 
  @EtchASketchUSA  "For more than 50 years, children and adults alike have been discovering the magical world of creativity with Classic Etch A Sketch!"
Image above from Amazon.  Excerpt Classic Game Pens – Working versions of Operation, Etch-A-Sketch, and Boggle in pen form.
Image above CraftyNotShifty Simon Says Stamp July Card Kit July 1, 2015, and Image from @Craftynotshifty
YouTube Etch a sketch style card uploaded by CraftynotShifty Published on Jul 1, 2015