We are wrapping up the work week with the USPS Global Stamp The Moon.  I have found myself stopping by the Post Office to buy these stamps at least once a week this month for #InCoWriMo. I'm on my final push of letters to send off internationally tomorrow with Saturday morning mail. And will continue writing letters through Tuesday, February 28th for the month-long letter writing event.
USPS Global Stamp The Moon
It was interesting to learn that I use this same stamp for mailing a letter or a postcard internationally – it is the same rate stamp used.  As USPS.com it is sold in a sheet of 10, or block of 4 stamps format.
This Forever stamp was issued in 2016 by the U.S. Postal Service. To tell it apart from other Forever stamps you will notice it is round, it does have the words "Global Forever" on it.
 "Issued at the $1.15 price, this Global Forever® stamp can be used to mail a one-ounce letter to any country to which First-Class Mail International® service is available."
The first Global Forever® stamp came out in January 2013 with a composite image of Earth.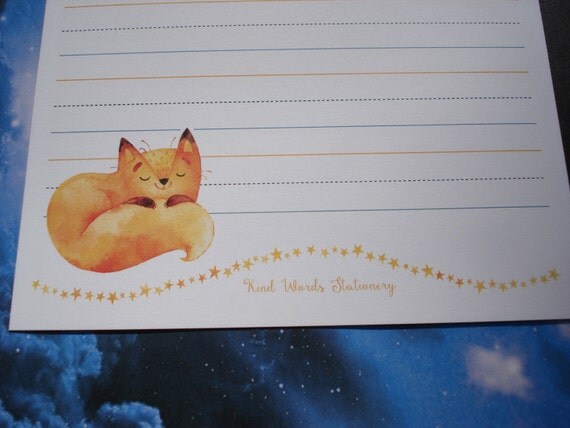 On this Friday evening I could not resist closing today's blog post with the following:
"Goodnight stars, goodnight air, goodnight noises everywhere."
― Margaret Wise Brown,


Goodnight Moon
Anchors Aweigh,  
Helen
---
USPS Global Stamp The Moon Attribution & Thank you to the following I'm referencing today –
USPS Global: The Moon, Image above and excerpt.  @USPS @USPSStamps
Etsy KindWordsStationery Goodnight, Moon stationery set image.
AnchoredScraps.com blog post: Upcoming InCoWriMo February 2017, January 17, 2017. By Helen Rittersporn. #InCoWriMo International Correspondence Writing Month.