The Art of Letter Writing Onsite Lost City of Z stars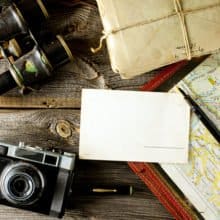 To read more about the movie and to see its preview here is a link to IMDb.  Rotten Tomatoes has the 'Lost City of Z' with a 88% TOMATOMETER rating.
Here's to letter writing while at home and/or while on a movie location in South America!
This week continues to be fast-paced. Join me tomorrow for my Friday blog post as we head into Mother's Day Weekend 2017.

Anchors Aweigh,  
Helen  
---
Letter Writing Onsite Lost City Attribution & Thank you to the following who are referenced today
Image above upper left © Borzywoj | Dreamstime.com – Old Traveling Equipment Photo
IMDb link
Rotten Tomatoes 'Lost City of Z' 88% TOMATOMETER