May 2017 Stamp Club Auction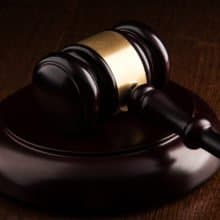 My blog post is on sharing the Joys of attending our May 2017 Stamp Club Auction earlier this evening.  Whether your hobby enthusiasm is with stamp collecting, fountain pens and/or paperweights, scrapbooking, collecting vintage plastic model airplane kits, knitting, bird watching, coin collecting, comic books, or some other pursuit, there is something to be said for the fun of participating in the auction experience – with a group of fellow enthusiasts who share your interests!
Before the auction, we were able to browse over the items in their lots so when the auction was going on one was already familiar with what was being described for sale.
Our new auctioneer Bruce did a fantastic job keeping enthusiasm high!
The fun of having a volley of price escalation was fun to be part of on a few of the bids. One item I bid on was fun participating in seeing the set of stamps go from a starting bid at $6.00 and volley up to $6.25, then to $6.50, to $6.75, and on up to $7.50, but alas I did not go higher.
I'm going to have to add some photos here tomorrow as a Post Script to this blog post showing my new stamps! A  lot of these I purchase for the 'postage' use of them to enhance my envelopes with my letter writing.  It continues to be a joy to go to the Post Office with my stamps and have them hand canceled at the counter to get the local cancel.
We had three new members join tonight which is exciting to see a growing membership for stamp collecting. Thank you to my local stamp club buddies Jimmy, and Bruce for all of their volunteer hours with the club.
If you have a hobby or are having a new found interest in revisiting a hobby you used to pursue consider investigating a local club and try it out! It certainly gives us something to write about in our letters!

Anchors Aweigh,  
Helen  
---
May 2017 Stamp Club Auction Attribution & Thank you to the following who are referenced today
Image shown © Blackay | Dreamstime.com – Judge hammer