More Ziploc Letter Writing Organization & Calendar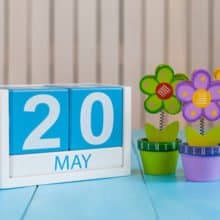 Today's blog post is on More Ziploc Letter Writing Organization & Calendar. It is a follow-on to my blog post earlier this week on Ziploc Letter Writing Organization Approach. 
It was so much fun to hear from two email subscribers to my blog who followed up with sharing their follow-on ideas which they already practice.
Small Mini- Travel Postcard Ziploc
From my friend Vicki – she takes the smaller size Ziploc and puts pre-printed names and address of friends onto labels she prints off at her printer before leaving for her trip. Into the small Ziploc goes Postcards stamps, the pre-addressed labels, and a small writing pen.
Then when on the trip, when the perfect on location postcard presents itself she is ready to write, affix the pre-printed address label, and the stamp and is on her way!
Using the Calendar
This one is from my friend Nancy – "…To ensure I've got the greeting cards I need …, it's a two-parter:  January 1st each year when I switch from previous to current calendar, I assess each month and record birthdays and anniversaries onto the new pages. Then, a few days towards the end of each month I look ahead to see what's coming up so that I can fold into other errands a run to the card shop for what I need.  …"
Thank you to Vicki and to Nancy!   I'm off to package up my travel mini-Ziploc now – and yes, to get out the calendar for good measure!


Anchors Aweigh,  
Helen  
---
More Ziploc Letter Writing Organization Attribution & Thank you to the following who are referenced today
Image above © Bychykhin | Dreamstime.com – May 20th. Image Of May 20 Wooden Color Calendar On White Background With Flower. Spring Day, Empty Space For Text. World Photo