Fireplace and Mittens Letter Writing Saturday

Staying warm with this colder weather is the inspiration for our Saturday blog topic of Fireplace and Mittens Letter Writing Saturday!
The weather has found Cooper to be extra rambunctious with his dog playmates!
Over seven letters I was able to handwrite today and drop into the mail, including one postcard.
The early evening has included me listening to the beautiful rendition of "In The Bleak Midwinter" performed by Corrinne May. It was a blog post topic of mine back on December 11, 2015. Her voice is perfect for this song which is one of our family favorites for carols.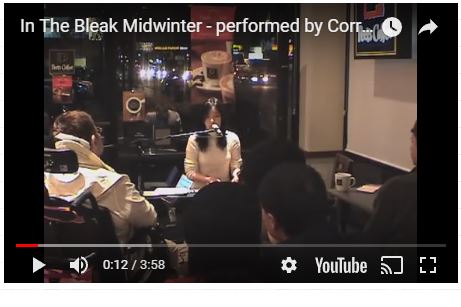 Join me tomorrow as we close out the month with my December AnchoredScraps Daily Blog Recap, and the year! Here's to staying warm!

Anchors Aweigh,   
Helen
This is the  Link to subscribe. 
---
Fireplace and Mittens Letter Writing Saturday Attribution & Thank you to the following who are referenced today
Image ID 104797146 Olga18x27 | Dreamstime.com "Stack of cozy knitted sweaters, handmade mittens and cup of coffee with marsh mallows on old wooden table, near burning"
YouTube In The Bleak Midwinter – performed by Corrinne May   @corrinnemay
AnchoredScraps "In The Bleak Midwinter" 12-11-2015