Letter Writing Reflecting Thanks For Next Chapter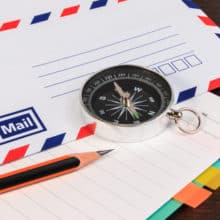 On this last Friday for not only the month but also for 2017, I'm reflective with my Letter Writing Reflecting Thanks For Next Chapter.
Today is my last day on the current Project Management assignment I have been on for over six years; it has been a fantastic opportunity working with a great team. While the timing is never ideal for learning your job is concluding, I have been finding joy in being grateful for our many blessings.  i.e. Recalling that this began as a three-month assignment back in May 2011, and now fast forward it is 6 and ½ years later; my depth and breadth of experience gained with the communications aspect in this role have been tremendous.
Letter Writing Reflecting Thanks For Next Chapter
Earlier this month I wrote and printed off my Christmas NewsLetter Hybrid for including with most of my Christmas cards; my Christmas card message included mentioning my job search is currently underway. It is wonderful to be leveraging my blogging with WordPress and my Project Management experience.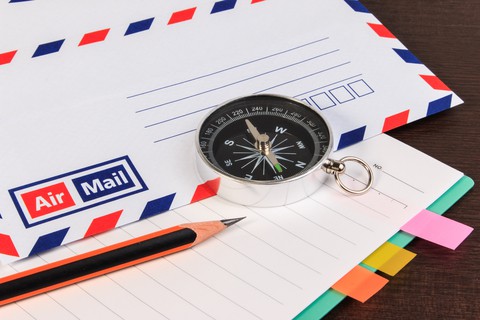 This weekend will find me writing some Thank You letters to colleagues from my project I'm saying goodbye to today at work.
Today is daily blog post #1038 since launching AnchoredScraps. With having a job search underway, my immediate plans are to continue blogging daily with an eye on next milestone – it will be three years blogging daily on February 26, 2018.
I'm very excited about the future and the many opportunities knowing there is a bigger plan at play underway with the timing. Join me tomorrow for my Saturday blog post. In the meantime, if you still have some Christmas cards needing to go out into the mail, we can still get them out today and tomorrow with 2017 cancel on them – it is not too late!

Anchors Aweigh,   
Helen
P.S. Should you want to connect with me on LinkedIn, the link is included on my About Helen page. 
This is the  Link to subscribe. 
---
Attribution & Thank you to the following who are referenced today
Image ID 69786292 Wittayayut Seethong | Dreamstime, Notebook, envelopes airmail, notebook, compass and pencil on wood floor. A close up view.
You may also enjoy AnchoredScraps Letters of Encouragement 4-20-2015