Dry Cleaning Our Superhero Capes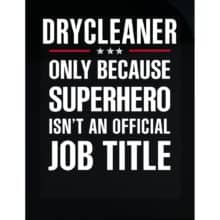 On this Sunday afternoon I'm encouraging us to be Making Time for Dry Cleaning Our Superhero Capes. Apparently I'm not the only one who realizes one must send their Super Hero Cape off to the Dry Cleaners in finding two items I'm sharing today of a rubber stamp, and a sticker. In addition, I conclude with a Call to Action for us to be sure to be scheduling our annual physicals and showing up for them!
Altered Attic Rubber Stamp Etsy Shop
This rubber stamp I have already on order, with it at $12 and Free Shipping in the U.S.
"Stamp Image Size: Approximately 2-3/4″ x 1/2"

Stamp Mount Size: Approximately 3″ x 1″
Fun, artsy, crafty, witty, clever, opinionated Rubber Stamps for Stamp Lovers, Artists, and Collectors that are suited to all sorts of projects like Altered and Mail Art, Collage, Steampunk Art, Scrapbooks, Journals, Tags, ATC and ACEO projects, greeting cards, and all sorts of Creative Projects. They also make sweet gifts for your fellow creative cohorts.
The Altered Attic "Say Anything" Rubber Stamp Line is fully of witty, unique, and versatile sayings, words, and phrases. Created with high-quality red rubber and optional re-purposed wood mounts…"

Inked Creatively Superhero Drycleaner Sticker
This set of 2-4.5×6.5 inch clear stickers is $9.99 plus shipping over at Amazon.
"…A range of sizes up to 11×17 inches. Custom printed in USA using commercial grade printers
High quality clear polyester, which is better than vinyl as it is weatherproof and holds its shape
You can use the sticker outside or inside. Note that it is not a cut Decal, it is a clear sticker…" 
Making Time for Dry Cleaning Our Superhero Capes – Call to Action!
My Call to Action is to be sure to make we have an Annual Physical scheduled this year and to show up, get the lab work done. I'm singing to the choir here in saying do not procrastinate. The desire to put off because wanting to avoid embarrassing ourselves by being overweight is not a good excuse.
In the throws of 'doing one more thing' in our busy lives, the temptation for putting off making doctor's appointments can be tempting. I'm encouraging us not to do that and to show up! I'm very grateful learning this week one of my dear friends by being proactive appears to be successfully thwarting something that could have been monumental. By the person getting a second opinion early was able to catch it. In case you are wondering what today's Call to Action has to do with letter writing – I'm wanting my PenPals to be here not just today but into the long future! 
Thank you for joining me today Making Time for Dry Cleaning Our Superhero Capes.  Wishing you a wonderful Sunday. Join me tomorrow as we kick off a new week here at AnchoredScraps!

 Anchors Aweigh,  
Helen 
You may also enjoy AnchoredScraps daily blog posts: Upcoming Wonder Woman Forever Stamps 9-10-2016; "Stamp Day for Superman" (1954) 6-01-2015; Golden Girls Action Figures & Stationery 10-11-2016; Laundry postcards 2-19-2016
---
Making Time for Dry Cleaning Our Superhero Capes Attribution & Thank you to the following who are referenced today
AlteredAttic Etsy Shop Mounted Rubber Stamp – You Probably Don't Recognize Me WITHOUT MY CAPE – Funny Quote sa-185m; free shipping to United States. Link above. Image, Excerpt.
Inked Creatively Superhero Drycleaner Sticker. Image, Excerpt. Link above.