March Mailbag Friday Letter Writing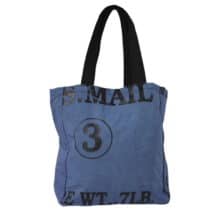 Today is a collection of items for what I'm calling March Mailbag Friday Letter Writing. We've got HGTV Fixer Upper The Magnolia Journal who has an article on Letter Writing, a High School Senior who has been writing 40 letters each Lent since the 7th Grade, and Linn's Stamp News article about the Postal Service grappling with the future of First-class mail correspondence. If you have a few minutes, pour a cup of coffee, tea, or hot chocolate and enjoy! 
The image upper left is of the Blue Mailbag Tote, it is handmade from retired USPS Mailbags canvas tote, they are newly arriving with Issue date March 2, 2018 over at the USPS website.
The Art of Letter Writing 
First up, there is an article "The Art of Letter Writing" in the Spring issue of The Magnolia Journal. Thank you to Debbie for telling me about the article!  It includes images of postage stamps, and there are some stationery items one may buy.
The quarterly lifestyle publication has Joanna Gaines of HGTV Fixer Upper on the cover.
This weekend March 15-17 they are having Spring at the Silos event.
For those of you who are runners, they are having on Sunday, May 6, in Waco, Texas, "Silo District Marathon, Half Marathon and 5k".
Lenten Letters
Next, for those of us writing letters during Lent, you'll enjoy reading an article from March 13 earlier this week. The article, Lenten letters: a tradition of sharing is on the Catholic Diocese of Raleigh website. In the seventh grade she began writing 40 letters during Lent, and each year, now a Senior in High School. It is an inspiring article and includes quotes from some of the recipients of her letters, including her Grandmother.
Linn's Stamp News Article on USPS disagreement with inspector general over correspondence mail
Another article that really caught my eye is from two days ago. If you would like to read an interesting article it is this one with the Postal Service grappling with the future of personal First-class mail correspondence which "… still generates approximately 40 percent of the postal service's revenues…"
Furthermore, it is encouraging reading about their findings with millennials.
"The Postal Service's 2016 Mail Moments study shows "that clearly millennials value the time they spend with their mail, and are willing to spend relatively greater amounts of time with their mail than older demographic groups" they said." 
Please do not dismiss or think your making the time to send one letter does not make any difference. Your letter writing to friends and family (and Pen Pals) does make a difference and I'm so grateful to be finding kindred letter writing souls here!
Thank you for joining me today for March Mailbag Friday Letter Writing! Join me tomorrow for St.Patrick's Day letter writing fun! 

 Anchors Aweigh,  
Helen 
P.S. Today is daily blog post #1,115!
---
March Mailbag Friday Letter Writing Attribution & Thank you to the following who are referenced today
USPS image upper left Blue Mailbag Tote
Lenten letters: a tradition of sharing (link is above) 03-13-2018.
The Magnolia Journal, Spring 2018 (image with link is above), and link to running events in May
Linn's Stamp News, March 14, 2018 09:00 AM, USPS disagreement with inspector general over correspondence mail, Washington Postal Scene —By Bill McAllister. (link is above)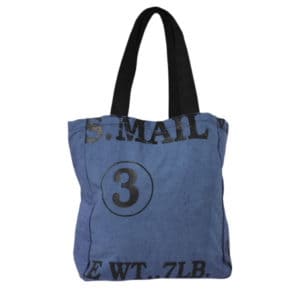 You may also enjoy AnchoredScraps blog posts: Stale Mail Airmail Letter & Celebrating AnchoredScraps 750th Daily Blog Post Today 3-16-2017; Spring Monday Mailbag 3-21-2016; Summer Mon Mailbag Soda Fountain Favorites 6-20-2016